---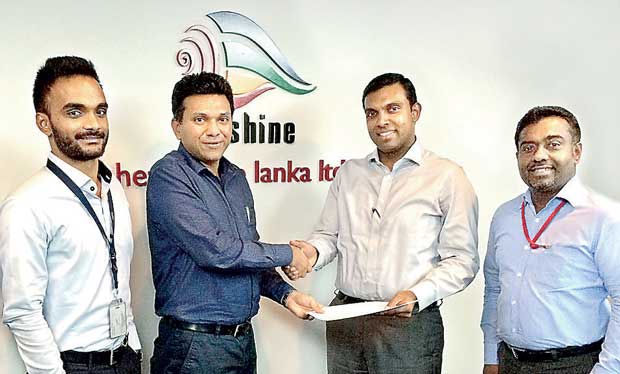 From left: Kids Joy Business Development Manager Asvine Ganeshan, KTI Managing Director Nabhan Akeel, SHL Managing Director Shyam Sathasivam, SHL General Manager Operations Shantha Bandara


Kiddies & Toys International (KTI), Sri Lanka's leading toy and childcare company, recently partnered with Sunshine Healthcare Lanka (SHL), a subsidiary of the Sunshine Group of Companies, in appointing it as the sole agent for its Kids Joy range of baby products within the pharma retail segment in Sri Lanka.
With this move, KTI and SHL are pleased to enter a new phase of growth for both companies. The appointment elevates the availability of Kids Joy, a fully Sri Lankan brand, to a new level, confirm KTI sources.

Kids Joy baby products will now be made available at the Healthguard chain of pharmacies owned by SHL as well as other pharmacies islandwide, bringing them nearer to consumers everywhere, enhancing the distribution and availability of Kids Joy, said a spokesperson for KTI.

"We, at KTI, are pleased to form a strategic alliance of this nature with SHL, one of the most dynamic companies engaged in distribution operations," he added.

Launched in 2007 with a view of encouraging and empowering local entrepreneurs, Kids Joy has become KTI's leading local brand, offering affordable and high-quality baby and childcare products under the KTI umbrella.

The brand has grown tremendously and the company is hopeful that the enhanced availability will further enhance its potential. With over 150 products that meet export quality standards, the Kids Joy range includes nursery items, clothing and fashion wear, maternity and outing along with baby accessories and baby gift packs.

Commenting on the appointment, SHL said that the move will be of mutual benefit for both companies as baby care and accessories are an emerging product line category in pharmacy channels. SHL currently markets and distributes over 300 brands and represents a 12 percent market share in the pharma retail segment.

Having pioneered the baby and childcare market in Sri Lanka, KTI has been a market leader in the country with flagship brands that are globally powerhouses. Farlin, Hot Wheels, Lego, Barbie, Mattel, Fisher Price and Disney are represented in Sri Lanka by KTI, giving Sri Lankans the opportunity to engage with authentic world famous brands.