---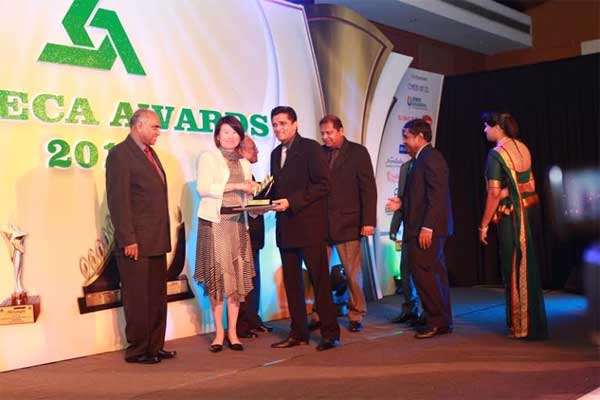 Mr. S.C. Weerasekera, Group Director, The Capital Maharaja Organization Limited receiving the Taiki Akimoto 5S Merit Award from Ms. Asako Okai, Minister/Deputy Head of Mission, Japanese Embassy



S-lon Lanka Pvt Ltd was recently awarded the 'Taiki Akimoto 5S Merit Award' for the year 2014 at the 19thJASTECA Awards Ceremony held under the auspices of his Excellency, Nobuhito Hobo, the Ambassador for Japan in Sri Lanka. It is an annual competition organized by the Japan Sri Lanka Technical & Cultural Association (JASTECA), with the primary motive of encouraging both public and private organizations to adopt effective Japanese Management Systems such as 5S, Kaizen and CSR.



The Taiki Akimoto 5S award recognizes and rewards overall performance excellence of organizations and strictly evaluates applicants upon a broad range of criteria as per 5S standards. The Taiki Akimoto 5S award presented to S-lon goes on to commend its continued success to reduce waste and optimize productivity through maintaining an orderly and a secure workplace, and using visual cues to achieve more consistent operational results.

The 5S system that has been embraced by corporate culture across the globe aims to create a structured and disciplined approach to continuous improvement, for an organized workplace aiming to improve the working environment in terms of various elements such as quality, safety, productivity, delivery and morale. Championing this system, these best practices are seen at the S-lon office and stand as confirmation of S-lon taking the highly productive ideas of 5S to heart, practicing it across all levels in the company.

To promote 5S at S-lon, several activities were carried out to build awareness and enthusiasm among staff, with the screening of movies, conducting training programmes, crossword puzzles and art competitions for children of the S-lon staff. With the successful implementation of 5S at S-lon, Key Performance Indicators (KPIs) such as, productivity, cost, morale, safety, efficiency and quality were boosted, leading to teamwork, enthusiasm, belongingness and creativity being at all-time high.5S was championed right from the top of corporate ladder at S-lon, show-casing commitment that was followed by all employees at the company. The Steering Committee provided the guidance and the leadership and overlooked the progress of this project, and was supported by several teams such as Media Team, Audit Team and Quality Circles.

"We, at the House of S-lon, endeavour and work hard in going beyond the ordinary", said Mr. S.C. Weerasekera, Group Director, The Capital Maharaja Organisation. "We take every day as a challenge to better ourselves and take our company to newer heights for the betterment of all stakeholders and as such it brings us great pride to know that our standards of excellence and passion regarding 5S have been recognized with the prestigious Taiki Akimoto 5S Merit Award," he remarked after receiving the award.

Today, S-lon being the market leader in the industry, manufactures and distributes a diverse portfolio of brands and products catering to the care for water, that includes a comprehensive range of pipes and fittings, rain water disposable systems, sewage pipes and fittings, hot water piping systems, a range of ball valves, ABS taps and water pumps while going beyond to take their expertise further to provide solvent cement, garden mesh & accessories.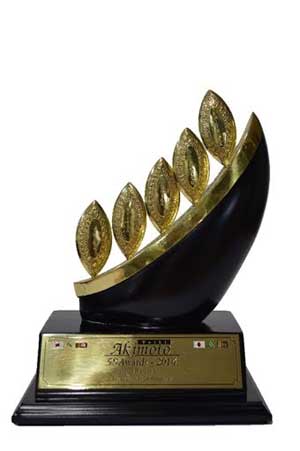 The Taiki Akimoto 5S merit award