---
The Institute of Chartered Accountants of Sri Lanka (CA Sri Lanka) has organised a one-day master course on 'Blue Ocean Strategy – Creating New Market Spaces', which will be conducted by Ravi Fernando, Operations Director of the Malaysia Blue Ocean Strategy Institute – Malaysia and also Executive in Residence of the INSEAD Business School (Social Innovation Centre) – France.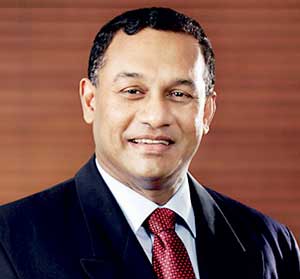 With a significant number of Sri Lankan businesses having fallen victim to the Red Ocean traps, because they solely focus on the existing market opportunities and fail to invest in creating new market spaces, the Blue Ocean Strategy advocates towards creating new uncontested market spaces for businesses where competition becomes irrelevant.

The master course which is scheduled for September 29, 2015 at CA Sri Lanka is open for senior level professionals including CEOs, directors, divisional and SBU heads, heads of finance/commercial and supply chain, heads of innovation/R&D/business development, heads of manufacture/QA/HR and category and brand managers.

Fernando, who brings a wealth of experience in the Blue Ocean Strategy concept, will offer insight to participants on how business leaders and senior professionals can identify the opportunities and create new market spaces with the Blue Ocean Strategy formula.

During the programme he will share in-depth perspectives of the difference between the Red Ocean and Blue Ocean Strategies, where he will identify the difference between competing in the existing market spaces and creating uncontested market spaces and the difference between beating the competition against making competition irrelevant, as well as exploiting the existing demand against creating and capturing new demand.