---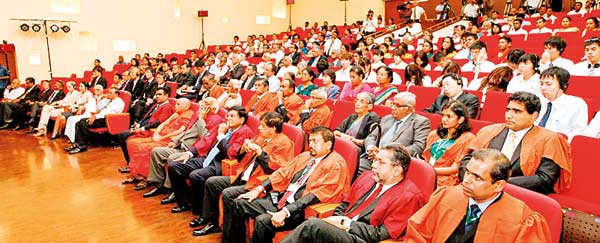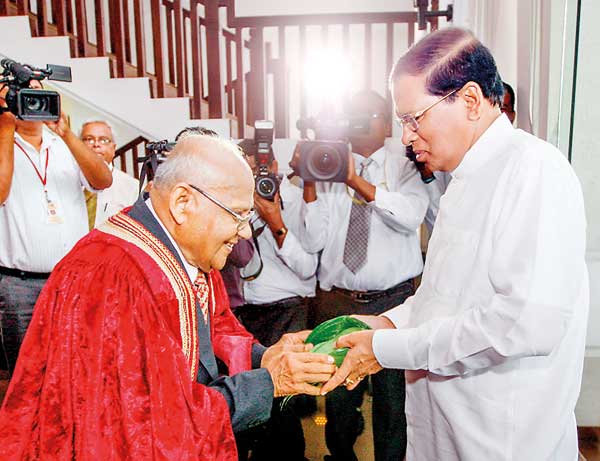 Noting that Sri Lanka had the capability and the knowledge, President Maithripala Sirisena urged the Sri Lanka Economic Association to actively participate and build a close relationship with the government for policy development.

"We need the guidance and the expertise of the economists to make better policies. Favourable proposals to build sustainable economic development from you all are highly appreciated by the Government," President noted.

Sri Lanka Economic Association (SLEA), held its Annual Sessions of 2015 in conjunction with its 30th Anniversary on October 30-31, 2015, at the Centre for Banking Studies of Central Bank of Sri Lanka (CBSL) at Rajagiriya. The Sessional Theme was "Policy Reforms for Sustained High Growth". Deputy Minister of State Enterprise Development, Eran Wickramaratna delivered the keynote address.

The President emphasized the importance of sound economic policies in order to build the country's pride again as a self-sufficient nation. "We should adopt practical theories and policies, especially considering the facts of sustainable development, green economy, and knowledge-based economy and innovations," he added.

Emphasizing local industry development, he asserted that it was timely for Sri Lanka to look at reforms to develop the local enterprises as well as the export sector. He specifically focused on exports decreasing as a percentage of global trade over the last few years as well as the need to swiftly diversify exports to meet with changing international consumer demands.

Delivering the key note address Deputy Minister of State Enterprise Development, Eran Wickramaratna stated that State-owned enterprises must be reformed to add value to the economy, and to contribute to higher levels of socio-economic growth. "To achieve this, the government must create and sustain strong market structures. However, the socio-economic success of Sri Lanka depends greatly on the quality and independence of its institutional and governance structures. The domain of good governance is the responsibility of both the public and the private sector "He said.

Deputy Minister Wickramaratna stated that we have been tasked with managing the reform of public enterprises in Sri Lanka. "The institutionalisation of management accountability, competition policy, and regulatory quality will drive this process. This would require both substantive and procedural policy interventions" he said. Minster invited the economists to become a part of this process, in order to enable sustainable levels of high socio-economic growth.

President of SLEA Prof. A.D.V. de S. Indraratna delivered the Presidential Address and stated that Sri Lanka has got a situation that can be called as "living beyond means" which is of unduly high consumption with relatively low saving, and infrastructure investment being financed largely with foreign debt or borrowing, in the absence of large of FDI inflows. "Sri Lanka has been unable to sustain high growth levels. Instead, she has lagged behind her neighbours of South East and East Asia who have forged ahead to become upper middle income and high income countries now" he said.

Prof. Indraratna stated that a country needs investment for its development drive. He further stated that investment that is required for economic growth needs to be supported by savings. If domestic savings are not sufficient to finance the investment, the country borrows from external sources. "The way out obviously lies in addressing the root cause of how and why Sri Lanka has got in to the present impasse. In other words, the remedy lies in building her own domestic resources without having to resort to increased borrowing" he said.