---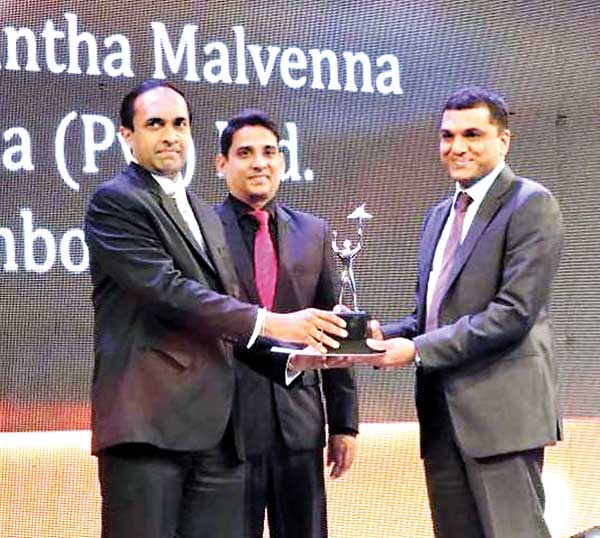 Achieving yet another milestone, Photo Technica clinched double honors at the prestigious 'Sri Lankan Entrepreneur of the Year – 2015' awards ceremony organized by the Federation of Chamber of Commerce and Industry of Sri Lanka (FCCISL).
The company bagged a Silver award as the most outstanding entrepreneur in the Western province (medium category), in addition to another Silver accolade at the national level also in the medium category. The awards were received by Harsha Malwenna, Managing Director of
Photo Technica.
The key focus of this annual awards ceremony is to recognize and reward Sri Lankan entrepreneurs who take the lead in fostering growth and economic development, creating and sustaining businesses in challenging environments and have gone to yield outstanding economic results for the country. The spirit of Sri Lankan entrepreneurship has been a beacon of hope for the nation.
These business leaders are the cream of entrepreneurship. The independent board of judges of the Sri Lankan Entrepreneur of the Year– 2015awards competition looked at the key aspects of the overall contribution made by these entrepreneurs in terms of sustaining their businesses without exposure to closure despite socio-economic challenges, generating productive employment opportunities and fulfilling social welfare commitments, use of modern technology, diversification, expansion, modernization, financial strength and stability, management system, future corporate plans, performance within a competitive environment, economic benefits to the country and such similar important factors.
Photo Technica was started by Fred Malvenna in 1958. In1994, Harsha Malvenna, who carried on the legacy of his father with integrity, honesty, quality of products and services as Managing Director of the organization, diversified the business in line with current trends through a modernization and expansion strategy.