---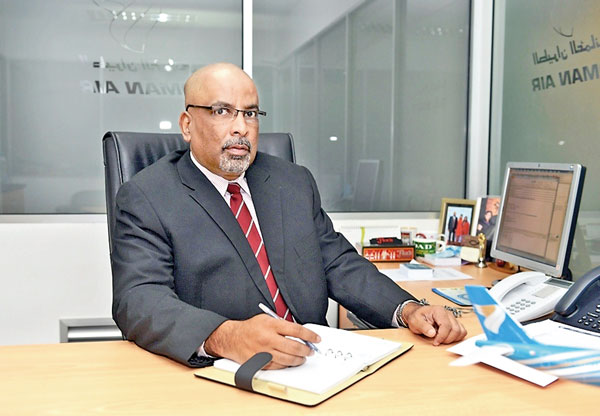 Gihan Karunaratne



Oman Air will start double daily flight operations from Colombo to Muscat from 28 October 2015 onwards.




The national carrier of the Sultanate of Oman will now offer a total of 14 flights per week and two flights per day between the two countries.


Oman Air's daily morning flight will depart from Colombo at 8.45 a.m. and the evening flight will leave at 17.45 p.m., with the exception of the Wednesday evening flight, which will depart at 20.30 p.m.
Commenting on Oman Air's increased flight frequency, Mahfood Ali Saleem Al Harthy - Chief Officer Sales, Oman Air stated, "We are delighted to increase flights between Colombo and Muscat. Increasing our flight frequency to Muscat is part of our long-term plan to drive strategic growth and expansion in the region. We have seen an immense demand for flights between both destinations and by adding an additional four flights to our weekly schedule, we hope to strengthen the Colombo-Muscat route and solidify its position as a significant route in our global network."
In 2009, Oman Air commenced its operations in Sri Lanka and by 2011, the airline was offering five flights per week to Muscat in Oman.