---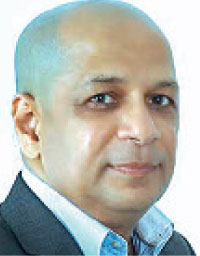 MTI Consulting CEO Hilmy Cader will be delivering the keynote at the Annual General Meeting (AGM) of the National Chambers of Exporters (NCE) on 14, at Galadari Hotel. The MTI chief's keynote will focus on the current state of Sri Lanka's exports, analysing the reasons for the low export growth and approach for the way forward.
Cader is the founder and CEO of MTI Consulting – a boutique strategy consultancy with a network of associates across Asia, Africa and the Middle East. He operates from his dual bases in Bahrain and Australia. Under his leadership in the last 18 years, MTI has carried out over 520 assignments in 40 countries, across diverse industries. This includes working on two of Sri Lanka EDB Strategic Plans (2002 and 2014) and the Pakistan Export
Strategy (2007-9).
Prior to his career in strategy consulting, he held senior international appointments with New Zealand Dairy Board (now Fonterra), Ralston Purina USA and Glaxo – Boots.
The NCE has a membership of over 450 export-oriented member companies covering all products and most services sectors, as well as service providers to exporters and continues to serve its members with commitment and dedication.