---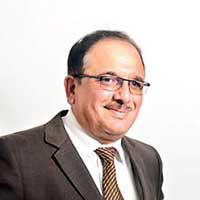 By Chandeepa Wettasinghe
Lanka IOC PLC (LIOC), the Sri Lankan subsidiary of India's largest oil refiner Indian Oil Corporation Ltd (IOC), has begun bunkering operations in the Trincomalee port.

"So many ships are now interested in taking fuel in Trinco, because Trinco falls on the main route—from the east coast of India, you go anywhere, South Africa and Saudi Arabia—and Colombo is a detour. It is beneficial, even for the country, to make Trinco a bunkering hub," LIOC Managing Director Subodh Dakwale told Mirror Business.

He noted that within a month of operations since end-June, LIOC has sold 2,000 metric tonnes of bunker fuel to ships, while a safe estimate would put the demand between 5,000 to 7,000 metric tonnes in the coming months as news of the service spreads.

However, the bunker fuel is currently being transported to Trincomalee from Colombo and supplied directly to ships via bunkering barges, despite LIOC owning two fuel tanks in the East coast port with a capacity of 12,500 metric tonnes.

"We have not got permission yet for the tanks to be bonded. If we put fuel into the tanks without bonding, we have to pay taxes. Ships won't take fuel there because it'll be costlier," Dakwale said.

He noted that even if bonding permission is provided by the Sri Lanka Customs, the fuel tanks—over 70 years old and designed to hold petroleum—would require to be modified."Bunker fuel is a thicker liquid, so we need to put in place heating equipment and make some other modifications so that they flow into the ships," he said.

The two tanks are part of the 99 British-built fuel storage tanks in the China Bay petroleum storage complex, which were leased to LIOC in 2003 for 35 years, 14 of which are being used today to supply fuel to the East coast.

During Indian Prime Minister Narendra Modi's visit to Sri Lanka recently, an agreement was signed for India to help develop Trincomalee as a petroleum hub.

Meanwhile, Dakwale said that LIOC is interested in the recently announced tenders for the Hambantota Port bunkering operations and in renewable energy development. He further added that the parent IOC is interested in the Mannar gas fields but is awaiting more information from the government, which has been silent on the matter since then. "They said Cairn has exited or will exit, we don't know. Nothing has been heard from the government since then. It's too big a project for LIOC so IOC will think of going for it," he said.

Dakwale said LIOC is happy about the recently announced fuel price formula of the government, which would stabilize prices, since the company is losing around Rs.25 per litre of petrol.

"The company is making huge losses. There are costs in bringing fuel down here. For example, we can't buy them for Rs.100 and sell them here for Rs.80," he said.

He noted that the global prices may decline further with the lifting of Iran sanctions, which would add extra oil supplies to the market.
Dakwale added that LIOC is currently conducting a Rs.30 million exercise to improve the utility, aesthetics and comfort of its petrol stations to mirror the development of the country.



---



Dakwale said that LIOC has begun evaluating the feasibility of entering the lubricant market in Myanmar and Indonesia.

"Right now we're doing a lot of surveys to extend our network in other countries - in Myanmar, Indonesia, in lubricants as LIOC," he said.

He expressed that if the ventures are successful, they would bring valuable foreign exchange as well as a positive reputation towards Sri Lanka.

"So, we're really looking at those exports and for that we're doing market research," he further added.

It was previously reported that LIOC has been exporting lubricants under IOC's Servo brand to regional countries including Nepal, Mauritius and the Cameroon Islands.

The lubricants are produced at LIOC's US $ 5 million blending plant in Trincomalee.