---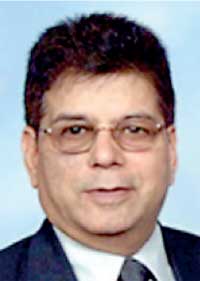 Lanka Ashok Leyland PLC, an Indo-Lanka joint venture importing and assembling buses, has seen a sharp growth in its top-line for the quarter (2Q16) and first half (1H16) ended September 30, 2015, interim financial accounts released to the Colombo Stock Exchange showed.

For 2Q16 the company reported a revenue of Rs.2.7 billion, up 55 percent year-on-year (YoY) and for 1H16 the revenue stood at Rs.4.68 billion, up 42 percent YoY.
The better top-line shows that the general election that fell during the period under review did not dampen the demand for commercial vehicles in the country.
However, Lanka Ashok Leyland failed to carry the top-line growth to its bottom line amid cost pressures. Accordingly, 2Q16 net profit fell to Rs.52.6 million from Rs.68.3 million YoY and 1H16 net fell to Rs.67.3 million Rs.82.5 million YoY. Quarterly earnings fell to Rs.14.54 from Rs.18.88 while half year earnings fell Rs.18.61 from Rs.22.80.
Meanwhile, inventory levels increased by 59 percent to Rs.3.82 billion from Rs.2.4 billion a year earlier while total borrowings fell 7 percent to Rs.1.1 billion resulting in recording its lowest debt to inventory ratio in five years. Finance expense stood at Rs.31.2 million, less than 1 percent of turnover.
"We have faced some cost pressures with the weakening rupee. The management has decided to absorb the additional burden for the time being which lowered our margins," Lanka Ashok Leyland CEO Umesh Gautam said.
"Looking ahead, we are hopeful that the exchange rate volatility will reduce and foresee upward pressure on interest rates in the medium term if economic activity picks up," Gautam added.