---
By Yohan Perera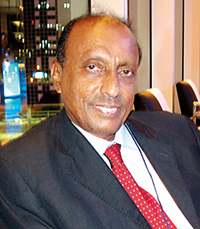 Former Mayor of Colombo, Omar Kamil has been appointed as Chairman of National Enterprise Development Authority (NEDA), which functions under the ministry of Industry and Commerce.

Kamil told Daily Mirror that one of the main functions he will have to perform is to assist small and medium sector enterprises.

"The main task of the authority is to assist the small and medium sector enterprises, and this institution has been created with this objective in mind," he said. The authority was created in 2004 during the tenure of former Minister of National Enterprise Development Rohitha Bogollagama.