---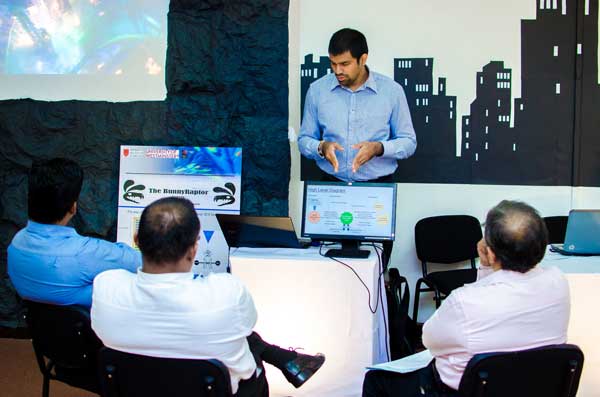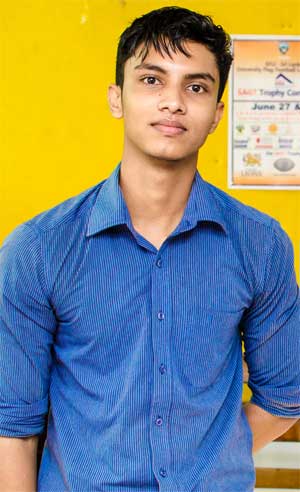 Students from the Informatics Institute of Technology (IIT Campus) displayed many groundbreaking projects at the Cutting Edge 2015 exhibition organised by the campus this year.

This year's Cutting Edge exhibition, which was themed 'Gaming through the Ages' celebrated the evolution of video gaming which has rapidly advanced from simple hand-held and 8 bit gaming devices to highly advanced and graphical games that are available in today's digital landscape.

Cutting Edge 2015 included 82 projects that comprised of 42 software engineering projects, 30 business related projects and thee projects from the Foundation batch.

This annual exhibition, which was held at the IIT Campus premises in Wellawatte, witnessed the impressive tenacity and ambition of the students that comprised of the creation of truly remarkable software and hardware solutions. These included futuristic solutions targeted at many of today's evolving industries and existing systems, whilst some students had developed applications and devices that existed in a league of their own.

The innovations included genres that ranged from artificial intelligence, augmented reality, cloud security, data mining, expert systems, image processing, natural language processing, neutral networks, sound processing and web security, which came under the software engineering projects category. The business projects category included exhibit related to e-commerce, education, entrepreneurial, health, management information systems, marketing and sales, social responsibility and travel and tourism. One of the corporate social responsibility projects included a system to educate children on child abuse and report incidents, and a crime reporter designed on Windows applications that comprised of a hidden camera, an alert emergency service and user anonymity. Projects also included a virtual mirror and a mobile application which is a traffic monitor. Innovations for modern-day industries included a solution to monitor and track blood sugar and lipid levels for those who were heavy alcohol users that would eventually lead to less consumption of alcohol and sales and marketing innovations such as a drive through supermarket solution.

Three projects were recognized in each category and awards were presented to the winning teams and individuals that were judged by leading industry professionals. Many students from local and international schools and representatives of many multinational and leading IT companies attended this exhibition.

The winners under the software engineering category for the first year were Team Reflex, which bagged the first prize and Team Innovation and Tuk Check that bagged the second and third places. The winners for the Second Year Software Engineering projects were Team Druta, Team Innova and Team for Future.

The final year Software Engineering category winners were M.M.S.G. Senarathne – Platform Independent GUI Development Approach. The second and third place was respectively awarded to S.D. Perera – The BunnyRaptor OCR and K. Jayakumar – Drogo: Aspect weightage allocation using latent factors to a context-based sentiment analysis of hotels.

The winner for the final year Business projects category went to Chamali Perera for her project e-Retention. The second and third place was respectively awarded to project Celeb –Achana Ravi and Pulse –Dino Corera.