---
Says upper classes further exacerbating city congestion
By Chandeepa Wettasinghe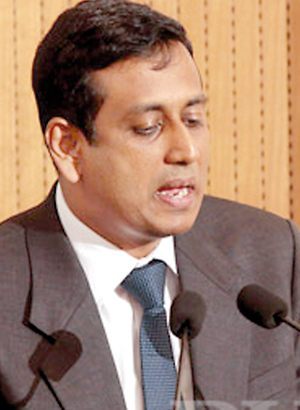 The upper classes are causing an unnecessary distortion of real estate prices in Colombo, and the government will intervene to bring the market into equilibrium, the Urban Development Authority (UDA) Director General said.
"The city is being gentrified, displacing the middle class urban population from the centre to the fringe. The upper class is bringing in high prices. There's a problem here," Nayana Mawilmada said.
He said that this is further exacerbating the congestion in the city, as larger middle class has to find transport to work in the city.
Jones Lang LaSalle (JLL) Sri Lanka Chairperson Gagan Singh had said in a recent market report that limited income earners would be forced to seek residence 20-25km away from Colombo.
JLL had gone on to say that only the top 20 percent income earners can afford a home in Colombo or its suburbs, and even the top 10 percent of the pyramid cannot afford a 2-bedroom house within the city centre.
Most real estate developers have bought out the urban lands at higher prices from the middle class to construct ultra-luxury apartment complexes, and there are not enough 1 percenters in the country, and many expatriates are unwilling to return to the country yet, to fill up the apartments.
"There's a glut in high-end segment, and there's massive housing developments in the low-income segment through the UDA. So middle class getting crowded out," Mawilmada added.
However, many companies, including Access Engineering PLC, are continuing to purchase large extents of land and are placing them in 'land banks' for future luxury development.
"There's a difference between what the real estate market moves at, and the cash flows from transfers. Up front cash exposure on land is what kills the real estate market," Mawilmada said.
He assured that the government will intervene in the real estate market, housing finance market and in private investments to create an enabling environment for middle class housing.
"The government will be facilitating a programme of building 500,000 middle income houses. The government won't be building the houses, but will be putting incentives in place for the private sector to build houses. These houses will be linked to mass transit," he added.
He noted that mortgage funding in Sri Lanka is equivalent to just 5 percent of the gross domestic product, while it is around 70 percent of GDP in the UK and 90 percent of GDP in the US.
"In Sri Lanka, executives working for 5 years can't afford to buy houses or pay mortgages. In other countries, they can buy a car and a house in 3 years," he said.
Mawilmada said that Colombo can become a non-parasitic, opportunity creating and vibrant world class city through diligent planning.
"We really can build a city which is not just for the rich but for the average Bandara who wants to live here," he said.