---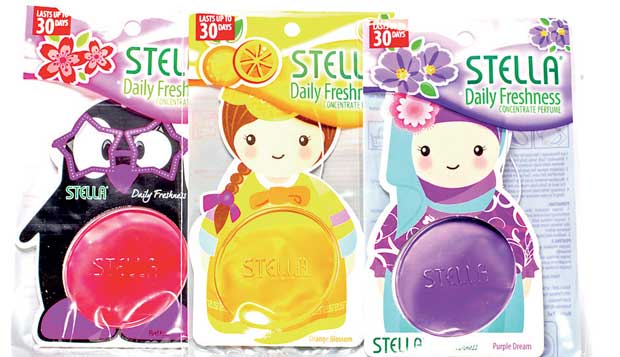 Amidst the hustle and hectic life where nothing runs according to your plan and your stress levels are on the rise in both home and office, what if there was a way to outbreak from all?

Godrej Consumer Products Limited, (Godrej) Sri Lanka offers you the exact solution by launching Stella Naturals Air freshener to the Sri Lankan market.
Stella Naturals unfolds a unique array of fragrances to feast your senses and entice you anywhere, be it home, office or even while you are on the move.
Anurag Jain, Country Manager - Sri Lanka and Pakistan, Godrej, said "We are constantly looking for ways to leverage the latest technologies to innovate new products and delight our consumers. The lifestyles of Sri Lankans have evolved and they are seeking for more lifestyle enhancing and convenient products.
Therefore we believe introducing Stella with its innovative natural range would be appropriate." Discussing about the latest improvements of the brand, Anurag further said, "Stella's latest innovation focuses on daily freshness in the form of membrane combining natural oils with long lasting fragrance which can be used in car, home, office or anywhere."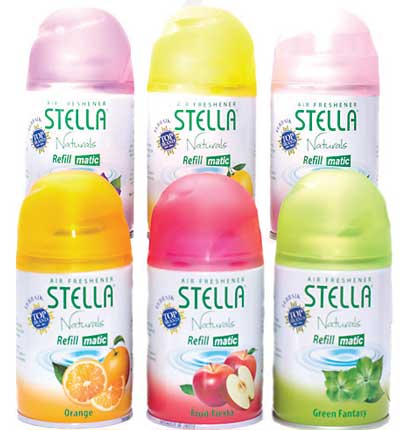 Stella Naturals was introduced in 1993 in Indonesia with the aspiration to make the then elite air freshener segment accessible to a larger section of consumers and has proven to be a success. It is essential that the place where you live should be clean and fresh. Besides observing good hygiene, a fresh fragrance also plays an important role in creating a perception of cleanliness. It has been explained scientifically that the scent of roses promotes relaxation whereas the aroma of other flowers can lower anxiety and decrease stress. What else could be a better way to fuel the soul aside the ambience of nature which escalates one's energy? Stella is designed in the aspect where it can be used anywhere by anyone to create the atmosphere you desire.

Stella Naturals is an easy to use product which adapts to your lifestyle while elevating your spirits. It is available as matic and solid in various scents. Stella matic comes with an automatic timer making it simple to use with six choices of Godrej's signature fragrances of Lemon, Orange, Green fantasy, Wild flower, Spring Garden and Fruit Fiesta. Stella Blossom is a practical to use air freshener with long lasting impact and is designed in an aesthetic packaging, ideal to be placed as an ornament in your room. Stella Fogo Lemari serves dual purpose by freshening cupboard and desks and repelling moths due to its essence of citronella.

Stella Click and Fresh and Stella Solid Bathroom are products especially designed to be used in washrooms with the fragrances of Clean Air, Garden Fresh, Cool Blue, Fresh Green and Passion Red. Stella solid All in One Naturals comes in solid shape which is practical and economical giving a refreshing atmosphere and the fragrance endures for 3-4 weeks. Stella solid All in One Naturals arrives in a series of aura ranging from Lemon, Orange, Apple, Jeruk, and Fantasy Bougainville to Sensation.

Godrej is a multinational which is expanding its global footprint by leaps and bounds. It touches the lives of millions of consumers around the world with its high quality and innovative products while providing the best assurance to you and your family.