---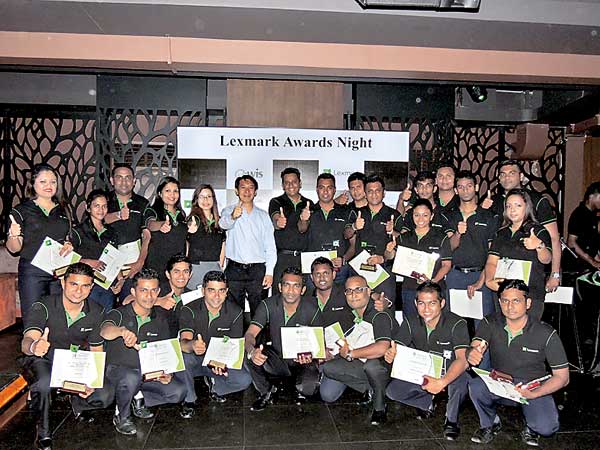 Ewis Peripherals (Pvt.) Ltd, together with Lexmark International Inc. held a glamorous event recently at a prestigious venue, in an effort to recognize and honour their top most outstanding achievers for the year 2014.

Individuals, teams and regional staff were among the recipients of these prestigious awards, which were presented for the respective categories in sales and marketing, technical support and internal support.

Ewis believes its greatest strength lies in its people and its partners. This has been a key and vital aspect, sharing the same vision, passion and success. A highlight for the evening was the formidable partnership spanning for over 24 years between the two prestigious organisations, which has a global significance of being one of the most true and long-standing partnerships between two such organisations.

Ewis Peripherals (Pvt.) Ltd is the sole authorized distributor for Lexmark printers, solutions and related consumables in Sri Lanka, having over 29 years of expertise and experience, has transformed itself from being a traditional box seller to a solutions-oriented organisation with industry leading expertise that provides consultation to its client base with a solutions-oriented approach.

Lexmark has played a vital role in this transformation, being a global industry leader in imaging solutions and services and being recognized as a leader and visionary in Managed Print Services and has its presence in more than 170 countries, is a recognized global leader by many of the technology leaders in the industry.
Together the two organisations are forging their way forward with unique offerings by transforming the way customers perceive and use technology within the industry, cost effectively and environmentally friendly.