---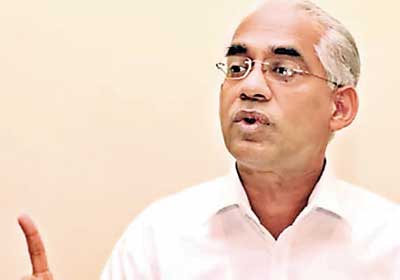 As loss making state owned enterprises (SOEs) are identified as a major hindrance in moving the economy forward, Deputy Minister Public Enterprise Development Eran Wickramaratne recently said that if required by members of previous regime, the sinking national budget airline would be privatized for just one rupee.
Slamming the ex-president and now Kurunegala district Parliamentarian Mahinda Rajapaksa for poor decision making with regard to state entities, Wickramaratne said: "If Mahinda Rajapaksa requires it, we will sell Mihin Lanka to him for Rs.1.We will privatize Mihin Lanka for Rs.1. How are we to avert this calamity and preserve institutions such as SriLankan Airlines?"
Wickramaratne made these comments at the Select Committee stage meeting of the Budget 2016, while taking a jab at the now defunct Rajapaksa regime's lavish expenditure done in the guise of developing the public sector.
Pointing out that losses incurred by Mihin Lanka currently stands at Rs.1, 600 million, the minister expressed it is with utmost responsibility he would say the unity government is in possession of strategic mechanisms to safeguard public entities against such financial catastrophes.
The minister went on to highlight that while the loss of SriLankan Airlines stands at Rs.12, 800 million, it outstrips by many folds the funds allocated for the development of housing units.
"Only Rs.900 million has been allocated for 30 percent of the family units who depend on the Samurdhi grant of this country. Compared against this scenario, the loss incurred by one public entity exceeds nearly 15 times this amount."
The fully charged minister questioned if it was reasonable to justify the operation of one single public entity at the cost of debilitating the country's factual development.