---
JICA-proposed Rs.173bn BRT system suffice for Colombo until 2035

LRTs and monorails cost up to 10 times that of a BRT

JICA recommends electric rail system for Negombo Corridor
By Chandeepa Wettasinghe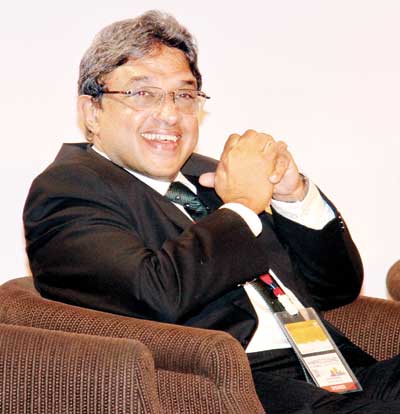 An efficient Bus Rapid Transit (BRT) system with an investment of just Rs.173 billion can comfortably cater towards the public transportation needs of Colombo and reduce congestion, an expert said.

"A BRT system can cater to Colombo until 2035 and we will need only half the buses currently on the road. We will need upgraded buses which are connected to a computer system," Moratuwa University Transport and Logistics Management Department Senior Lecturer Professor Amal Kumarage said.

Speaking at LBR/LBO Infrastructure Summit 2015 yesterday, he noted that a BRT system is the most affordable option for Sri Lanka as per the Japan International Cooperation Agency (JICA) master plan, compared to mass rapid transits, monorails and light rail transports (LRTs), which could cost up to 10 times that of a BRT.

The JICA had engaged with the Moratuwa University to develop the plan, which was forwarded to the government earlier this year. The Internal Transport Ministry had reportedly said that the plan was being reviewed, as it was too expensive.

"An investment of Rs.173 billion over five years with an 86 percent rate of return has never been heard of. But is this project sexy enough for the government to talk about with a Rs.173 billion investment? No, let's talk about LRTs and monorails," Professor Kumarage spoke of misplaced priorities.

Singapore-based Stax Inc. Director Kumudu Gunesekara also agreed that a BRT system is ideal for Sri Lanka, while a large-scale monorail system will be unprofitable. Professor Kumarage noted that the government is already spending over Rs.200 billion each year on constructing highways, which makes the investment on BRT a fraction of such costs.

The JICA plan had studied traffic flows from the corridors of Galle Road, Malabe, High Level Road and Negombo. The plan has recommended an electric rail system as a main priority for the Negombo Corridor with BRT as the second option, while in all the other corridors, BRT had been found as the optimum solution with electric rail and other options coming in as alternatives.

"Within Colombo city centre we can't widen roads, so we can have a small section of an elevated monorail system," he added.
He said that along with a BRT, the government must rationalize vehicle import taxes, have an electronic congestion system, improve cycling and walking paths, manage parking capacities and integrate the entire transport system into an advanced traffic control system.

"With the hard infrastructure we need supporting transportation demand management systems," he said.

Professor Kumarage noted that the JICA plan is flexible and adaptable. "The JICA plan is available for immediate implementation. If we want to realign it to the megapolis, let's do that," he said.

However, he stressed that strong political leadership, private sector investments into the infrastructure and operations and institutional reforms with productive people and processes are needed.

Professor Kumarage added that the government should optimally spend a total of Rs.1.62 trillion until 2035 on public transport systems including BRTs, monorails, road expansions, electric trains, highways and land acquisitions.





Update existing infrastructure before investing in new: Gunaruwan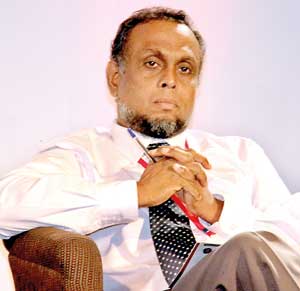 Mirroring the sentiments of Professor Kumarage, Colombo University Economics Department Senior Lecturer Professor Lalithasiri Gunaruwan said that the government is opting for unnecessarily large projects instead of exploiting and upgrading the huge potential of existing systems such as the railways.

"There is always an interest to go for high capital cost projects I don't know why. We have a bad passenger and cargo rail system because there's a lack of policy initiatives. There have always been unfavourable policies for the Railways Department," Professor Gunaruwan said.

A former Internal Transport Ministry Secretary, Gunaruwan said that the Railways Department is left to its own devices in trying to find revenue for its expenditure, which impacts the ability to provide quality services.

"The Railways Department budget gets cut whenever there's a big problem in the budget, so there's always a loss in railways," he added.

He stressed that congestion arising from cargo transport can be solved through rail, but noted that businesses do not want to transport most of their bulk cargo and petroleum through the railways as is the case in other countries due to rail transport being more expensive for cargo. "The Railways Department has to take into account track maintenance tariffs, stations, signals, colour lights and rail crossings, whereas the truckers and carriers are freely using the road space" he added.

He noted that the Road Development Authority (RDA) is maintaining the roads free of charge, and if there is a level playing field, railways could compete effectively and ease a lot of the road traffic.

"This is a policy issue. Either they have to charge the correct price as a toll from the road, or they have got to set up another entity called the Rail Road Development Authority to take care of these things and not question its profitability, because people don't ask the RDA of its profitability," he said.

He also assured that local experts have the required expertise to construct and maintain rail roads despite the previous regime opting for foreign service providers.

"We can easily construct a railway track for less than US $ 1 million per km, but the recently done projects by the Indians and Chinese easily went up to US $ 2.5 million per kilometre. The part we did to Omanthai ran up to US $ 0.5 million per kilometre. Still the trains run at 100km/h," he said.

He noted that highways have cost up to US $ 7 million per kilometre to construct in Sri Lanka in the recent past.

"Unfortunately, what is 'yes' for those fancy projects is a 'no' for railways, because rail is considered a poor man's transport," he said.

Professor Gunaruwan said that the JICA master plan calls for a Colombo-Battaramulla dual carriage railway, which can be completed rapidly by acquiring just 2 percent of private land.

"The feasibility is up; the Asian Development Bank (ADB) is willing to finance. So hope that these projects will go through," he said.

He said that by constructing roads and importing more cars, Sri Lanka unnecessarily creates profits for India, China and the Middle East.