---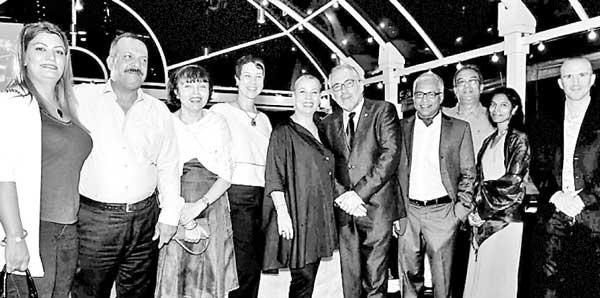 By Piyumi Fonseka
Moves to uplift the service quality of security guards was focused at the annual "Hard Talk" event of Bren Security (Pvt) Ltd, the Sri Lankan partner of the worldwide Securitas AB group held at 8 Degrees on the Lake, Cinnamon Lakeside recently.
During the open discussion where clients from many countries expressed their views to the board of Bren Security (Pvt) Ltd., President/CEO, Bren Security, Major Tissa Aluwihare told the clients that they would be mulling to implement a training programme for the security guards in order to increase the efficiency of the guards.

This year marked the 11th anniversary of the event.
Before the discussion, an interactive presentation on wines was done by House of Wines.
The evening ended with a fashion show where Sri Lanka's award winning designer Yoland Aluwihare's latest collection of fashion designs were also displayed in a fashion show.