---
The Board of A. Baur & Co. (Pvt.) Ltd. has appointed Pavithra Samarasinghe as the new Director Finance with effect from 1st January 2016.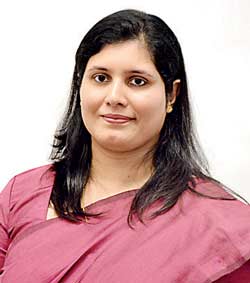 Samarasinghe is an Associate Member of the Chartered Institute of Management Accountants with over 14 years of experience in the field of finance in the Company.

She was born in 1979 and is a past pupil of Good Shepherd Convent, Kotahena.