---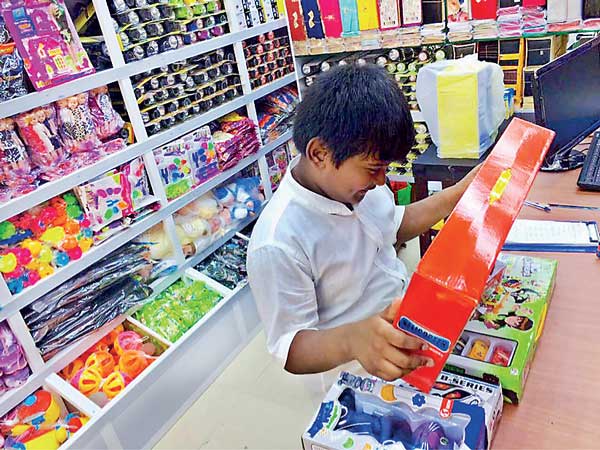 Zamrins, Sri Lanka's pioneer in importing toys, opened its new toy store this August. Located at the Central Super Market, Gold Centre S23, 2nd Floor, Colombo 11, Zamrins offers a new array of school supplies and stationary for children between the ages of three to 12.

Commenting on the opening of the new store, Zamrins Director M.Z. Mabuthoon stated, "We are delighted to open our new store this month at this busy and prime location. The new store is in line with our expansion plans and we have many more exciting offers and news to come in the following months. We maintain our stores concept which is to create an environment dedicated to traditional toy wholesaling and retailing that is innovative and a great shopping experience for everyone."

Specializing in the importing and distribution of toys, stationery and festive items islandwide, Zamrins also offers a wide range of school supplies at the best prices in the market. The school supplies and stationary include water bottles, lunch boxes, pencil cases, pencil boxes, stationery sets and sharpeners in a variety of vibrant colours, exciting shapes and designs – all necessities during a child's journey of learning. The company additionally provides islandwide distribution facilities along with phone orders to offer convenience to customers.

Customers can now visit the new Zamrins store and shop from the wide range of toys and stationary available for their little ones. Since its inception in 1989, Zamrins has led the way in the wholesale industry by offering its customers the newest trends in toys and stationery for the past 25 years.