---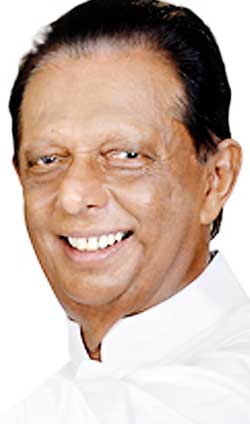 Tourism Development and Christian Religious Affairs Minister John Amaratunga said no consensus had been reached as yet with regard to the minimum room rates imposed on hotels in Colombo.

The topic has been creating a stir in the Lankan hotel sector in the recent weeks, with the largest city hotel operator, the John Keells group, terming minimum room rate as an "unhealthy practice".

Minister Amaratunga told Mirror Business that talks were still underway with the industry stakeholder and the ministry was looking at all aspects before reaching a firm decision.

"There is a debate going on whether we should continue or discontinue with that. We still haven't come to a final conclusion.
At the moment we are trying to asses as to what will be the most beneficial decision we should take to develop the tourism industry," he said.

Price controls, minimum or maximum, should be generally imposed for a short period of time for wider public or industry good. But maintaining price controls for longer periods always result in distortions in the market place, which take long time to be corrected.

Minimum rates on hotels in Colombo were introduced in November 2009 to prevent undercutting of room rates by five-star hotels, as the country's tourism sector saw boom with the end of the 30-year civil war.

Tourist Hotels Association of Sri Lanka (THASL) Chairman Hiran Cooray recently said it was his association's view that the minimum rates should be continued for at least two more years before doing away with them.

"Not all are against the minimum rates. Some of the big players are urging us to keep it. We are still deliberating on the topic and a decision will be taken keeping in mind the best interest of all the players," Amaratunga said.

Under the minimum rates scheme, five-star rooms go at US $ 125, four stars at US $ 95, three stars at US $ 75, two stars at US $ 55 and one star at US $ 45. These rates are for accommodation only and subject to taxes and service charge.

Some tourist hotel operators charge that by not allowing demand and supply and the competition in the market place, minimum rates have paved the way for a so-called informal sector, which is currently said to be accommodating almost 50 percent of the tourists visiting the country.