---
Says economic participation of women in SL well below potential
Points out number of women-owned formal SMEs relatively low in SL
SL's female labour force participation was 33.6% in 2018
Urges need to develop an ecosystem for women entrepreneurship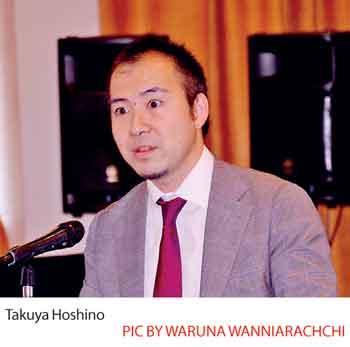 By Shabiya Ali Ahlam
As Sri Lanka is in the midst of making a transition to the upper-middle-income status, the Asian Development Bank (ADB) this week asserted that focus on women entrepreneurship is becoming increasingly relevant to the island nation, when compared to its regional peers.
ADB South Asia Regional Department Public Management, Financial Sector and Trade Division Financial Sector Specialist Takuya Hoshino said although the country has achieved gender parity in access to education, the need for improved focus is imperative, given that the economic participation of women is well below potential.
"These gender inequalities represent a missed opportunity to boost growth in the context of a steadily ageing population and expected future labour shortage," said Hoshino, while addressing a forum that explored supporting women entrepreneurs via different routes to finance, with emphasis on small and medium businesses.
With female participation in the labour force hovering around 33.6 percent in 2018, significantly lower than that for men (73 percent), he observed that the number of women-owned formal small and medium-sized enterprises (SMEs) are relatively low in Sri Lanka and most women struggle to transition away from informal micro-scale businesses.
Acknowledging the need for institutional changes that would foster an environment conducive to women entrepreneurship in Sri Lanka, ADB's Women Entrepreneurs Finance Initiative (We-Fi) kicked off last year with the aim of addressing the key issues such as limited access to finance, low business capacity, inadequate policy and regulatory framework and poor data and evidence on women entrepreneurs, on which the policies and practices are based on.
Hoshino shared that a realisation through the US $ 12.6 million project was that access to finance is not a standalone subject and the issue of limited access to finance is actually caused by other matters related to access to markets, training, mentoring and networks and an enabling environment.
"These issues must be addressed at the same time to create an ecosystem for sustainably ensuring entrepreneurial development," said Hoshino.

He assured that with the support from We-Fi, ADB would promote the government's initiative to develop an ecosystem for women entrepreneurship that goes beyond access to finance, by incentivising stakeholders to change their behaviour in a positive manner.

We-Fi is a global initiative that promotes women entrepreneurship in a holistic manner with funds, US $ 354 million in total, contributed by 14 countries.

ADB's Sri Lankan project is one of the first projects under this initiative. The US $ 12.6 million grant (for both financing and non-financing support) has enabled ADB's ongoing project to expand its gender-related impacts.