---
The turnaround in the tea segment and the sustained profitability in the palm oil segment propelled Watawala Plantations PLC's (WATA) profits during the April - June quarter (1Q18) when the plantations group was readying to segregate its tea business under a separate entity.

According to the interim financial accounts released last week, the group which also engages in direct export of tea and has interests in dairy industry, made a net profit of Rs.379.3 million or Rs.1.59 a share, up 58 percent year-on-year (YoY).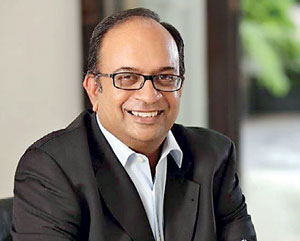 Watawala Dairy Limited, which commenced operations during the quarter under review, recorded a loss slightly affecting the group profitability as the minority interest showed a loss.

The group's key tea manufacturing business turned a net profit of Rs.89.6 million from a net loss of Rs.79.1 million YoY, perhaps due to the significantly higher auction prices fetched during 2017, which is higher than both 2016 and 2015 prices.

According to data from tea brokers, national average tea auction prices have risen by as much as 30 percent from a year ago to Rs.592 a kilo and the seasonal teas are expected to fetch even better prices at future sales.
WATA said, apart from the favourable market conditions, the company's quality focus and cost reduction measures also helped the tea sector turnaround.

"The company realized net sale average (NSA) above the market average, due to higher quality standards maintained by all tea factories", WATA Managing Director Vish Govindasamy said.
However the company is making arrangements to segregate its tea business from oil palm segment. The tea business will be managed under a new company to be established under the name, 'Hatton Plantations Limited'. The proposed segregation was supported in the High Court of the Western Province and an Extraordinary General Meeting has been called on August 21 to obtain shareholder approval. Meanwhile, the group's palm oil segment posted a net profit of Rs.267.5 million, a 9.0 percent decline YoY, "where the decline is primarily attributable to the lower NSA as a result of the import duty reduction by the government in 4Q'FY16/17," WATA said. Meanwhile, " the export sector profitability dropped due to less orders received from overseas buyers compared to the previous period", Govindasamy said.

During the quarter, the group made fresh borrowings of Rs.255 million. As of June 30, 2017, Estate Management Services (Pvt) Limited held 75.65 percent stake of WATA while high net worth investor, Dr.T. Senthilverl held another 10.10 percent stake.