---
The World University Service Canada (WUSC) in collaboration with national level organisations has organised a series of evening seminars from October 17 to 20 in Colombo on the 19 qualities of a transformational company and on the virtuous circle business model.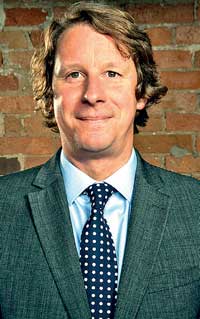 These evening seminars are supported by organisations including the Sri Lanka Institute of Tourism & Hotel Management (SLITHM), National Chamber, Give2Lanka, DIMO, Siam City Cement Lanka, Chamber of Construction Industry (CCI), National Construction Association of Sri Lanka (NCASL), Advanced Construction Training Academy (ACTA) and other national level bodies.
The main facilitator at these seminars will be Steven Fish, a renowned Canadian CSR coach and Executive Director of Canadian Business for Social Responsibility (CBSR). Under Fish's direction, CBSR has developed a new thought leadership platform, The Transformational Company. This global standard moves well beyond incremental corporate social responsibility (CSR) and helps leading companies address systemic social and environmental issues in their business operations in order to achieve greater heights. It is anticipated that these evening seminars would help participating companies and organisations achieve accelerated social impact at a higher scale and encourage such companies to rewire their businesses to achieve greater financial growth and exert a positive force in society.
This series of transformational CSR seminars will be facilitated sector wise as given below:
Tourism sector – October 17 – SLITHM Auditorium – 2:00 p.m. to 5:00 p.m.
ICT sector – October 18 – National Chamber of Commerce Auditorium – 2:00 p.m. to 5:00 p.m.
Automotive sector – October 19 – Dimo Auditorium – 2:30 p.m. to 4:30 p.m.
Construction sector – October 20 – BMICH Lavender Room – 2:00 p.m. to 5:00 p.m.
Participation is free and only on invitation. The event is organised by Advancing Specialized Skills for Economic Advancement (ASSET) project which is funded by the Government of Canada through Global Affairs Canada (GAC). Siam City Cement Lanka is the principal sponsor of the October 20 construction sector seminar and is partnering in the event to promote and encourage CSR endeavours.
Corporate companies and industry representatives who are interested in being a part of these seminars are encouraged to connect with the WUSC either by sending an email to timothy@wusc.lk or reaching on phone numbers 011-250 4277 / 2599491.
It is believed that those who invest their time by participating at these seminars will be able to realize a competitive advantage in doing so.