---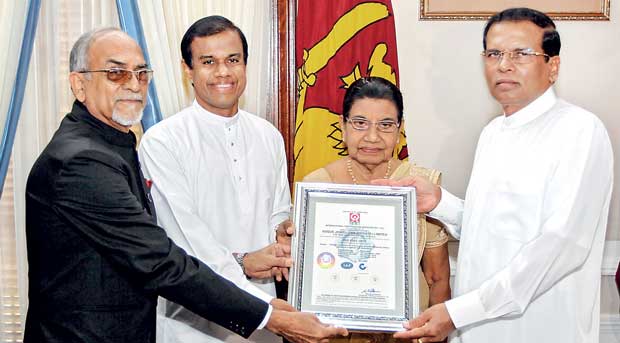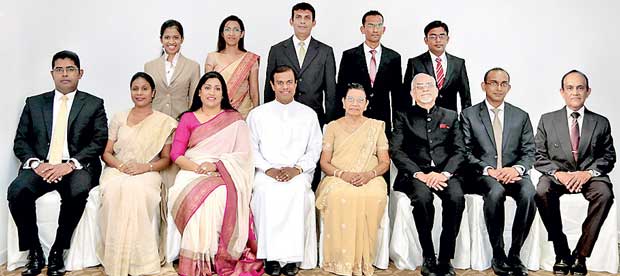 Vogue Jewellers, with its continual commitment to excellence in jewellery manufacturing and customer service becomes the world's first jeweller to be certified the coveted ISO 9001:2015 standards.
This latest recognition, which indeed brought much fame to Sri Lanka is in addition to Vogue Jewellers becoming the first jeweller in Asia to be awarded ISO 9001:2008. Further, it has been re-certified consecutively for seven years until the upgraded standards were introduced in 2015.
Dr.Sundar Kateria, Chairman and Managing Director of International Certification Services (Pvt) Ltd, (Accredited by the Accreditation System of Australia and New Zealand) in his message to Vogue Jewellers has stated: "On behalf of the International Certification Services I take pleasure in extending our congratulations to Vogue Jewellers for consistently upgrading its standards in all aspects of its conduct, leveraging best practices throughout the enterprise. I must add that as far as our records indicate Vogue Jewellers is privileged to be the first jeweller in the world to be ISO 9001:2015 certified."
Explaining the criteria, he added, "ISO 9001 enables an organization to demonstrate to its customers that its products and services are consistently offered at a high standard of quality. Additionally, it is a tool that illustrates the efficiently managed systems and processes of the organisation. Accordingly, the latest ISO certification has been granted for the designing and manufacturing gold, platinum, silver, Diamond and gem studded jewellery."
Maintaining high quality standards in its jewellery manufacturing as well as the customer service has been a virtue held high by Vogue Jewellers from its inception in 1962. With its relentless efforts to continually offer only the best to its customers, meeting the coveted ISO standards and raising its own bar each year has been a rewarding effort for Vogue Jewellers.
"Moreover, I must add that in addition to the business acumen of the Managing Director, Anura Hemachandra, Vogue consistently maintains an impeccable standard of quality of each and every item of jewellery with rigorous tests under his scrutiny. During my inspections I have observed that an excellent customer care is ensured by a profound team of professionals under the wing of none other than the Chairperson, Chandra Hemachandra who possesses extensive experience spanning over five decades." Dr.Kateria added.
Strategic instruments such as international standards are vital to assess an organisation in a complex environment where technology is driving increased customer expectations. Therefore, Vogue Jewellers endeavours to function constantly evolving new methods and standards throughout its business, offering a greater standard of exquisite jewellery with an unmatched level of customer service.