---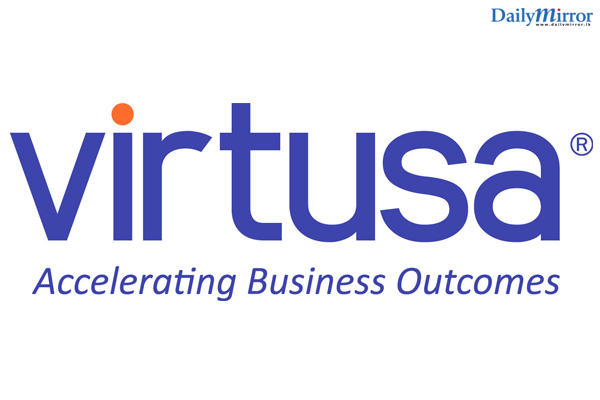 Virtusa Corporation (NASDAQ GS: VRTU), a global business consulting and IT outsourcing company that accelerates business outcomes for its clients, today announced that it is adding SAP S/4HANA® Cloud to its service offerings.
SAP S/4HANA is SAP's leading-edge cloud enterprise resource planning (ERP) suite, allowing companies to get real-time views of their businesses. SAP S/4HANA Cloud enables organizations to improve efficiency of business processes through increased transparency, automation, and quality. Solutions in the cloud ERP suite include professional services cloud, finance cloud, and enterprise management cloud.
Through this agreement, Virtusa will go to market withpublic cloud solutionstargetingthe specific business needsofits clients in the insurance, healthcare, life sciences, financial services, and media & entertainment industries. Virtusa's SAP S/4HANA solutions allow clients to deliver simpler user experiences, improveoperational efficiencies,accelerate time to market, and open upopportunities for revenue growth.
"Virtusa has been a long-standing partner with SAP, and we are strengthening that partnership by offering SAP S/4HANA Cloud," said Jim Francis,executive vice president of Healthcare, Insurance & Life Sciences, Virtusa. "Many companies seeking to migrate to cloud-based environments are expecting end-to-end solutions that require minimal customization for their businesses. Virtusa is working to build and deploy industry-focused extensions alongside SAP for rapid adoption and to provide value quickly."
Currently, Virtusa is working with SAP to help a leading healthcare provider, running individual health centers, establish a unified platform through SAP S/4HANA Cloud. Virtusa worked closely with SAP's Product Solution Center to enhance the client's service delivery experience and tosupplementSAP's public cloud product suite.
"Virtusa has deep industry expertise and an engineering heritage in developing extensions. Virtusa is a natural fit to be a partner as the company is a leader in delivering SAP S/4HANA Cloud for healthcare companies," said Fred Brady, global head of Alliances and Channels, SAP S/4HANA Cloud. "We are excited to partner with Virtusa to offer SAP S/4HANA Cloud toits focused industries."
Virtusa is a long-established partner of SAP. Theextension of this partnership in offering SAP S/4HANA Cloud solutions is a natural next step given SAP's growth into cloud solutions and Virtusa's engineering heritage. Together, Virtusa and SAP will build out industry extensions by leveraging combined experiences,the SAP® Cloud Platform, and SAP's digital innovation system, SAP Leonardo.
Virtusa's cloud practice offerings include end-to-end migration including discovery, plan, analysis, migration, and optimization with program management oversight. Virtusa has successfully supported, migrated and optimized SAP software landscapes for companies across various industries by leveraging cloud and hybrid architecture strategies.
For more information on Virtusa's cloud computing services, visit http://www.virtusa.com/services/erp-offerings/perspective/