---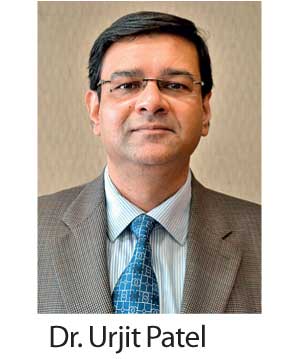 AFP: The Indian government during the weekend named insider Urjit Patel as the new Governor of the Reserve Bank of India (RBI), to replace popular central banker Raghuram Rajan when his term ends
in September.

"Dr Urjit .R. Patel new Governor of RBI," Frank Noronha, Principal Spokesperson, Government of India posted on Twitter.

The appointment of Patel, currently the RBI's Deputy Governor, ends weeks of feverish speculation by the Indian media since Rajan caught investors off guard in June by announcing he was stepping down to return to academia. Patel, 52, is one of four Deputy Governors and was re-appointed in January this year for a three-year term.He runs the Indian central bank's monetary policy department, working closely with outgoing Governor Rajan who steps down
on September 4.

A press note handed to reporters and seen by AFP said: "The Appointments Committee of Cabinet has approved the appointment of Dr. Urjit R. Patel as Governor, Reserve Bank ofIndia (RBI) for a period of three years."

The chief of the RBI is typically chosen by the Prime Minister in consultation with the Finance Ministry, making Patel the first Governor to be chosen by rightwing Prime Minister
Narendra Modi.

While many investors were disappointed in Rajan's decision to step down, they are hoping that the new appointee will take a more dovish approach towards lowering interest rates.

India's economy expanded by 7.9 percent in the fourth quarter of 2015-16, the fastest of any large economy, while inflation has fallen from double-digit levels to around six percent on Rajan's watch. But although interest rates are at their lowest level since 2011, there have been tensions with the ruling Bharatiya Janata Party which has been pushing for deeper cuts, saying these would boost growth further.