---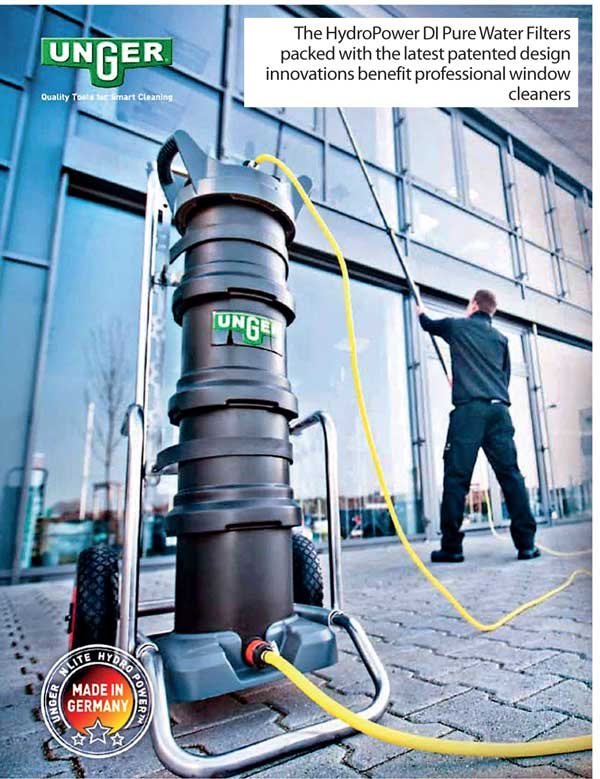 Industrial smart cleaning solutions provider Spotless added globally recognised cleaning product brand Unger to its portfolio.

This brand new range of high quality, innovative cleaning products developed by Unger was officially launched at the Hotel Show Colombo 2016 at the BMICH.
Spotless is the sole distributor for Unger products in Sri Lanka, ushering in a range of tools that can serve a wide variety of cleaning needs. Unger is recognised globally for providing quality products designed to improve worker efficiency leveraging intelligent design to yield cleaner, healthier buildings.

Founded in Germany in 1964 by an innovator who understood exactly what the market needed, Unger has built a rich heritage of creating high quality, innovative cleaning products and providing superior customer service. Henry Unger, a professional window cleaner, identified a lack of smart cleaning products in the market; so he began manufacturing his own. The company quickly grew to become a market leader in the professional cleaning industry. Today, Unger is a global brand. Headquartered in the US, the company operates a state of the art production facility in Germany and works with business partners in over 80 countries around the world.

Unger products cater to a number of cleaning needs; from windows, indoor cleaning and solar panel cleaning, to outdoor and litter picking tools and pure water cleaning systems, these products have been designed to work simply, efficiently and reliably.

The Stingray is the newest addition to the Unger product portfolio; this revolutionary indoor cleaning tool is ideal for cleaning indoor glass and windows, glass partitions, showcases, mirrors, glass refrigerator doors, elevators, washable doors, tables and much more. Utilising one step Apply and Clean technology, a microfiber TriPad for simultaneous cleaning of windows and frames and an enclosed spray nozzle, the Stingray makes for a dynamic cleaning experience; safe and quick with an easy grip, it cleans windows up to 25 percent faster and uses up to 39 percent less chemicals than traditional methods.

In Sri Lanka, Spotless added the Stingray amongst other Unger products to its portfolio. The Spotless brand falls under the umbrella of leading rainwear and mosquito net brandRainco (Pvt) Ltd, with a product portfolio geared towards the industrial cleaning, maintenance and hygiene sector.Rainco's strategic diversification covers awnings, canopies, sun visions, marquees, indoor and outdoor furniture and flooring through its subsidiaries Light & Shade, World of Outdoor and Millerholz.