---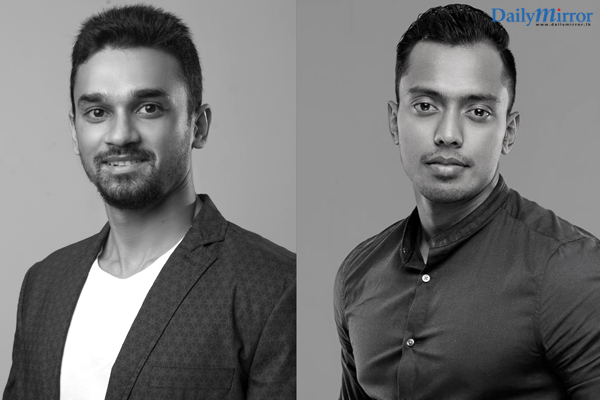 (From left to right) Wasim Akram – Director, Arc Worldwide, Sri Lanka and Rinesh Jayarathne – Senior Brand Manager, Leo Burnett Sri Lanka were selected to join The Leaders Studio by Publicis Groupe
Wasim Akram and Rinesh Jayarathne, two dynamic young professionals from Leo Burnett Sri Lanka, were recently selected to join The Leaders Studio, a programme created by the Publicis Groupe, for innovative new-world thinkers and creators. The Leaders Studio was launched this year, where a total of 50 professionals from the Publicis Groupe companies from across Asia Pacific were nominated to join the year-long training programme, which will help to groom them into confident and resilient industry leaders. By joining the studio, members become a part of a community of elite professionals who have been identified as young professionals with the ability to lead the change and elevate the Publicis Groupe companies to new heights.
The Leaders Studio is a global workroom which unites producers, creators, innovators and thinkers. It affords high potential employees an exclusive chance to realize their full potential and develop the skills needed to thrive in the modern communications landscape. The programme has been specifically designed to help members to lead efficient teams, master self-sufficiency and self-reliance and to operate effectively in a dynamic environment, as well as handle client issues tactfully and accurately. The members who are nominated to The Leaders Studio have been hand-picked based on their dedication and contributions to the respective companies in their country, as well as have the potential to support the Groupe's transformation and become a future leader within it. The 12-month experiential journey will take members through extensive courses of e-learning, business simulations, peer-to-peer coaching, executive mentoring and other such pivotal forums to groom each individual. The Leaders Studio was inaugurated in Shanghai with a weeklongkick start to the programme under the tutelage of Michael Lee, CEO of Publicis Communications Greater China.
Wasim Akram who began his career with the agency as a Brand Executive in 2009 and later joined the Brand Planning team is today the Director of Arc Worldwide, Sri Lanka which is the integrated arm of the company. Under his leadership Arc has enjoyed stellar growth and have combined innovation and creativity to execute several engaging activities for several leading clients and their brands.
Rinesh Jayarathne joined the agency as a Brand Executive in 2011 and has steadily progressed to Senior Brand Manager. He leads a brand team that manages a diverse portfolio of some of the agencies most valuable clients. The work he has done for these clients have claimed gained gratifying results and have earned peer recognition as well as being acknowledged by the clients as best in class.
Commenting on Wasim Akram and Rinesh Jayarathne's selection to be amongst 50 of the Groupe's future leaders to attend The Leaders Studio, Ranil de Silva – Managing Director, Leo Burnett Sri Lanka said: "I am delightedthat two of our high potential team members were chosen to join the globally acclaimed Leaders Studio programme. This experience and learnings will undoubtedly serve as an excellent foundation for both Rinesh and Wasim, to broaden their horizons and achieve their full potential professional and personally. This opportunity will also enable them to build their skills to be tomorrow's leaders."
Leo Burnett Worldwide believes in using creativity to drive dynamic business change for its clients. Through a HumanKind approach to marketing, the agency puts a brand's purpose at the center of communications to transform human behaviour. A member of the Publicis Groupe, Leo Burnett Worldwide is one of the world's largest agency networks with 85 offices and more than 8,000 employees. The global agency works with some of the world's most valued brands including Coca-Cola, Fiat, Kellogg's, Kraft, McDonald's, Nintendo, P&G, Samsung and Tata among others.
As Leo Burnett Sri Lanka celebrates its 18th year of operations in Sri Lanka and looks ahead to the future, the agency will continue to focus on building powerful brands and meaningful partnerships with its clients, while delivering gratifying results and gaining peer recognition in the industry.