---
Sri Lanka's lubricant market has become messy due to a large number of unlicensed players acting on rules unto themselves due to lax regulations and their activities have caused losses to the government, licensed operators and consumers at large, the country's top lube operator said.
These players certainly would have further been emboldened by the government's move last year to liberalize the lube market allowing anybody who has the wherewithal to import and sell as they wish, irrespective of the quality of the products they bring in.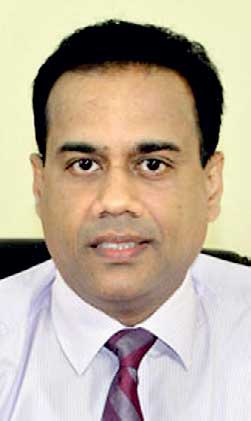 However, this move makes little sense since the local lube industry is already fragmented with 13 licensed players fighting for a 58 million-litre market.
Just a few months into the liberalizing of the market, Dr. Kishu Gomes, Managing Director of Chevron Lubricants Lanka PLC, Sri Lanka's lubricant market leader, called to bring the industry under tough regulation with the aim of clamping down on the unethical practices by some unscrupulous players.
He said the Public Utilities Commission of Sri Lanka (PUCSL) must be given with full powers to function as the industry regulator and the necessary legislations must also be passed for this purpose. The PUCSL is currently the shadow regulator of the lubricant industry.
"The industry needs to be regulated more strictly to eliminate unethical practices by some players. Meanwhile, strict action should be taken under the existing regulations," Dr. Gomes said in his annual review to the shareholders.
Calling for extensive regulations over one's own industry is a rarity.
However, Dr. Gomes has long been calling to clamp down on these unlicensed operators in the industry, who put the consumers at risk, as there is little quality control over the products they sell.
They also cause a revenue loss for the government through reduced duties and license fees.
The Petroleum Resources Development Ministry recently appointed a committee to look into these illegal activities and instructed the police to apprehend and prosecute the illegal operators.
Dr. Gomes further called to establish an independent lab capable of testing the lubricant properties in order to monitor
these imports.
Sri Lanka's lube market is Rs.23.5 billion in size and grew by 3.6 percent in 2015, the PUCSL data showed.
Chevron is the market leader in the Lankan lubricants market but its market share declined to 47.58 percent in 2015 from 49.30 percent in 2014, while Indian Oil Corporation Limited (IOC) improved the market share to 14.86 percent from 12.59 percent in 2014.
Ceylon Petroleum Corporation, the largest downstream oil player in the market, had a share of 9.19 percent in the lube market, a drop from 10.54 percent in 2014.
However, Chevron is the largest and one of the three lube blenders in Sri Lanka with a share of 75 percent, followed by 20 percent by IOC and 5 percent by Laugfs
Holdings Limited.