---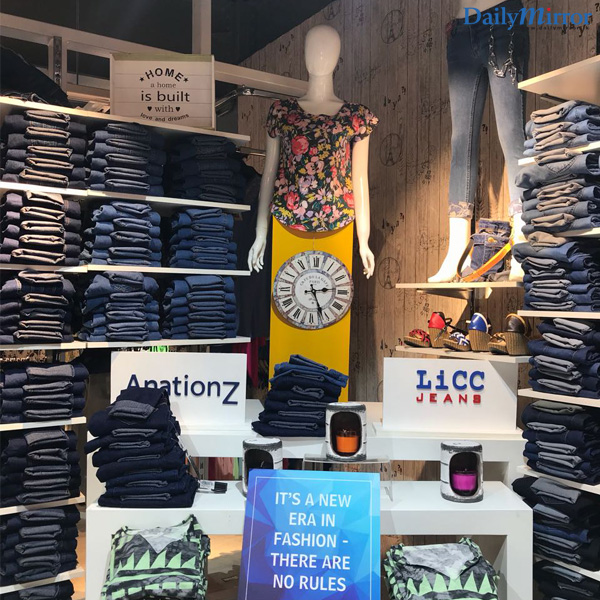 With a passion to provide an exclusive family shopping experience and a continuous drive to be one of Sri Lanka's leading fashion stores, The Outlet Store has yet again rolled out a fabulous shopping spree from 27th Oct till the 04th of November, as part of its year-end sale and this time shoppers are given whopping discounts of upto 50pct on their total bill value.
Since its inception just early this year The Outlet Store has witnessed an ever increasing interest and success throughout all shopper segments and probably today is Colombo's hottest trending clothing retail space. With numerous additions to its range of portfolio every now and then, customers are always sure to be picking up something new and contemporary.
The jaw-dropping shopping space spreads across a stunning 15,000sqft and likely to be called a clothing shopping mall than an outlet. It houses a range of high quality, durable and affordable local and international fashion and lifestyle brands for men, women and kids. Further, it features an exhaustive collection of household and gift items, accessories, perfumes, cosmetics, watches, toys, footwear, and jewellery- truly making it a shopper's paradise.
Sharhan Mansoor, Managing Director- The Outlet Store Clothing Pvt Ltd, said 'We are very delighted to give our shoppers significant discounts that are almost half of the total bill as part of our year-end sales strategy. We have brought together a much bigger range and variety this time around to complement every aspect of one's lifestyle. It truly brings us happiness to see them smile while they shop till they drop.'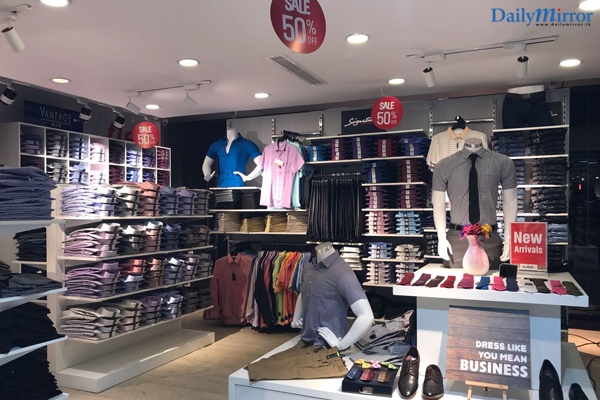 The Outlet Store also has ample parking space which can occupy around thirty vehicles at any given time. With elegant interiors and an overall international shopping ambience, The Outlet Store is fashionable and individualistic, providing not just value for money but a collection of the finest quality merchandise for the whole family.
Very recently it also unveiled its chic and trendy coffee and snack corner 'Brew Bar' for shoppers to refresh and relax themselves while or when done shopping their most favorite fashionable and individualistic collections and merchandise. Brew Bar serves a variety of hot and cold beverages, brownies, cupcakes, deserts, items in jars, snacks amongst many others.
The Outlet Store is gaining grounds as a much sought after shopping destination featuring contemporary and trending merchandise, and is very ambitious to open up more stores in Sri Lanka's most preferred fashion destinations in the future.