---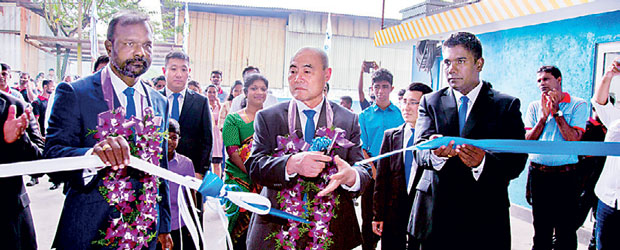 Taian Lanka Steel Company (Pvt) Limited opened its new factory recently to manufacture large size galvanized steel tubes and pipes. This would double the production capacity and also enable the company to meet the expanding demand within the entire island.
Established in 2010 Taian Lanka Steel Company (Pvt) Limited is a Joint Venture of Shangang Group International (Republic of China) and has recorded a rapid growth in the field of steel industry within a very short span.
Addressing the gathering, V. Thiyagarajah, Chairman of the company stated that the new factory of Taian Lanka is mainly to serve the construction industry as well as the furniture industry thereby enhancing the growth of Sri Lankan's steel industry.
The chief guest of the ceremony as well as the shareholder of the company Mr.Qian Zhanxu said: "Taian Lanka Steel Company produce high quality and standard galvanized steel tubes & pipes, We assure to provide our fullest corporation to drive the company into the global market and also support Sri Lanka's Development."
Further, K. Pathmanathan. Managing Director of the company said that the new factory has access the latest technologies which would maintain the quality of the steel tubes and pipes. Moreover, the company would always focus on the development of the core business and target to achieve the mission of the organization.