---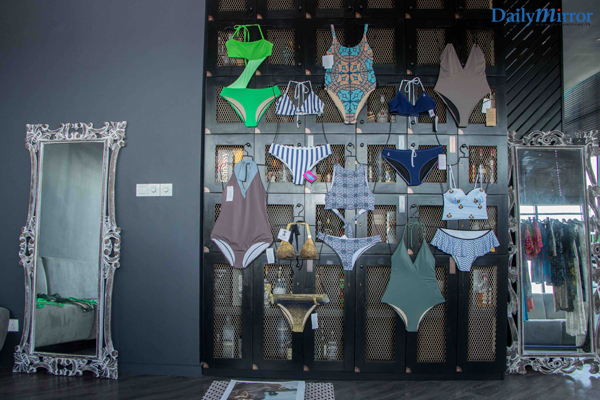 Swim Week Colomboand Meubel House combined to make a strong statement on the power of design
Furniture and swimwear may sound like an odd coupling at first, but when showcasing high-end fashion design at the retail level, utilising the right conceptual space can do wonders in terms of presentation, for an item of clothing as intimate as a swimsuit.
These were the thoughts behind the recently established partnership between Swim-Wall the retail platform of the internationally acclaimed Swim Week Colomboand the uniquely innovative furniture boutique Meubel House.
In the wake of the recently held Swim Week Colombo (SWC) that saw some of the biggest names in luxury swimwear including the UK-based Heidi Klein take the ramp by storm, the company brought its online store, the Swim Wall, to an accessible location in Colombo. A pop-up store was set up at the Jetwing Colombo 07, where SWC's top designs from the show were put on display for anyone wishing to get their hands on the latest and greatest in high-quality swimwear in town.
Full-length mirrors, among other items of furniture, of exquisite design were supplied to the Swim Wall by Meubel House ably complementing SWC aesthetic.
SWC Founder Ajay Vir Singh explaining the process said that the idea behind Swim-Wall was to establish a direct link between designer and consumer.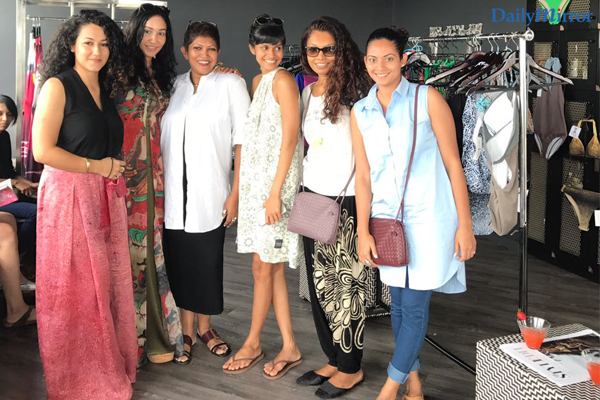 PeronieStefel - STEFEL, Najila Ablej-KOCA, Sharmila Ruberu- Meraki, Ishara Rodrigo- Spa Ceylon, Darshi De Livera- Buddhi Batiks and Fazeena Rajabdeen- CEO Swim week
"Swim Week Colombo applies modern design concepts to temporary spaces and creates pop-up retail stores throughout the year. The programme encourages the fashion retailing aspect of the show and creates opportunities for interaction between fashion designers and fashion consumers in curated spaces. We promote creativity in various aspects connected to fashion. Meubel House defines the connectivity between fashion and conceptual design of spaces" he said.
Meubel House Head of Business Development, Shamli Mowlana said the relationship between his company and SWC was almost symbiotic, owing largely to their mutual love and respect for design that's simultaneously tasteful and exuberant.
"It was a natural fit. Swim Week Colombo's unique designs meshed well with our products quite organically. Of course, the spotlight ought to be on the items being sold, so naturally, one would expect the furniture of the space to take a backseat. But somehow, the end result was such that both the SWC swimwear and our own items of furniture combined to make a strong statement on the power of design," he said.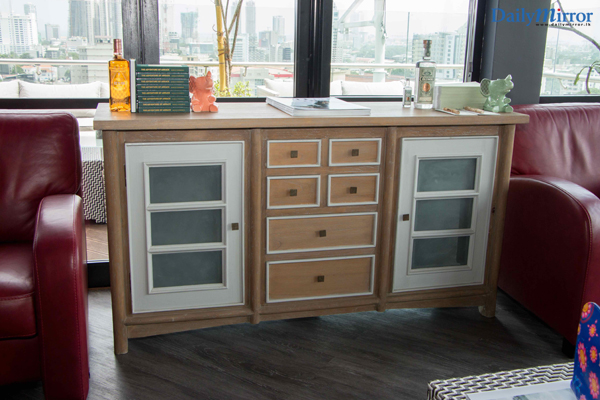 Swim Week Colomboand Meubel House combined to make a strong statement on the power of design
Swim Wall designs can be found at http://www.swim-wall.com/.
Visit Meubel House at No. 34 Gower Street, Colombo 05.