---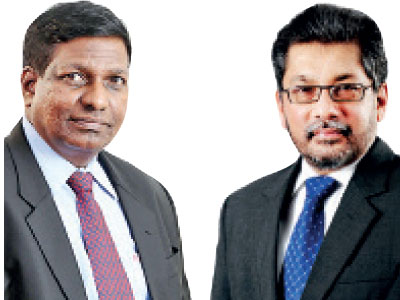 Sri Lanka's leading consumer durables retailer, Singer Sri Lanka PLC group saw its March quarter (1Q16) net profit rising by as much as 207.3 percent to Rs. 779.7 million against the corresponding quarter in 2015 amid strong revenues and one time share acquisition gains, the interim results showed.

The earnings per share rose to Rs.6.23 from Rs.2.03
Despite rising cost of credit and inflation, the white goods retailer increased its group top line by 23 percent year-on-year (yoy) to Rs.10.6 billion. The company said expanding the distribution and dealership network, acquiring new brands and process improvements had led to the positive top and bottom-line growth.

The new distributorships secured for some of the world's leading electronic brands during 2014 and 2015 contributed as much as Rs.1 billion to the sales during the quarter, an increase of 52 percent.
Sale of mobile phones has brought another Rs.1.5 billion in revenues.

The fiscal and monetary stimulus extended by the government last year triggered a consumption boom boding well for companies such as Singer Sri Lanka.
As a result, in 2015 the Singer group increased its top-line by 30 percent to Rs.38.7 billion while the bottom-line rose by 61.4 percent to Rs. 1.15 billion.

However, with the reverse is happening now in the fiscal and monetary spheres, the rising inflation and indirect taxes could dent the disposable incomes of the people, consequently taking toll on the revenues of businesses, especially of the consumer durables as the people need more money to spend for their staples.

"Product lines in most sectors recorded noteworthy growth; refrigerators grew by 22 percent, sewing machines by 11 percent, smart mobile phones grew by 65 percent, deep freezers by 33 percent, computers by 18 percent, washing machines by 14 percent, air conditioners by 114 percent, air coolers by 108 percent and fans by 58 percent," the company said in a statement.

In house hire-purchase (HP) programmes contribute to around 40 percent of the sector revenues and HP financing improves the affordability of durable goods especially among rural households, which accounts for about 75 percent of the population.

HP financing is sensitive to interest rates movements and thus higher interest rates could dent HP finance driven demand for durables.
Nevertheless HP sales fetch higher margins as such sales are generally priced at a premium to cash sales.

The group finance company, Singer Finance Lanka PLC which provides much of this financing support for less affordable segments to purchase these items via HP narrowed its net profit by as much as 20 percent, the company statement added.

"This is mainly due to average borrowing rates increasing faster than average lending rates immediately after a sharp increase in interest rates and also due to the initial operating costs of its credit card operations," the company said.

Meanwhile, the acquisition of majority stakes in Singer Industries (Ceylon) PLC and Regnis (Lanka) PLC from its parent company Singer (Sri Lanka) B.V during 1Q16 resulted in a one-time gain of Rs. 443 million.

On January 4, 2016, the group acquired 83.55 percent stake in Singer Industries (Ceylon) PLC for a total cash consideration of Rs. 664.1 million.
On February 23, 2016 the group acquired 58.29 percent stake in Regnis Lanka PLC for a total cash consideration of Rs. 722.5 million.

In another deal in March 2016 the group acquired 1.73 percent stake in Singer Industries (Ceylon) PLC for a consideration of Rs.9.6 million.
Singer Sri Lanka BV held a 79.68 percent stake of the company by March 31, 2015, down from 86.11 percent stake in December 2015.
captions
Chairman Dr Saman Kelegama
Group CEO Asoka Pieris