---
By Supun Dias
Sri Lanka will be able to regain the GSP Plus status from the European Union (EU) by February next year, according to Primary Industries Minister Daya Gamage.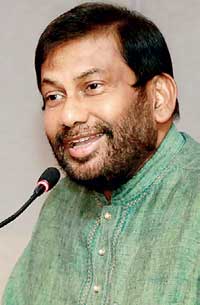 Gamage said that once GSP Plus is obtained, Sri Lanka will be able to double its exports by 2020. He also said that the government has identified a large number of primary industries which could be developed in order to meet this target and such schemes are already underway in full steam.
Recently, Sri Lanka made an official application to regain the GSP Plus status from the EU. It allows developing countries to pay less or no duties on their exports to the EU.
The Sri Lankan exporters have estimated the benefit to be in the range of above US $ 500 million annually.
Sri Lanka lost the EU GSP Plus when the former Rajapaksa government was in office for failing to meet several conditions related to human rights.
He made these comments at the Annual General Meeting of the Sri Lanka – Greater Mekong Subregion Business Council.