---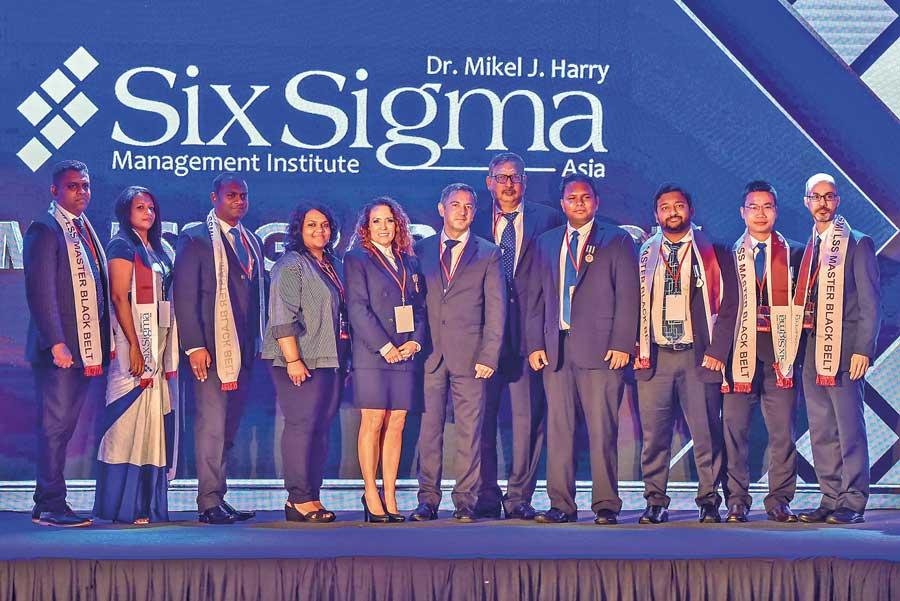 Six Sigma Master Black Belts

Second OGEX and Lean Six Sigma Conference Organising Committee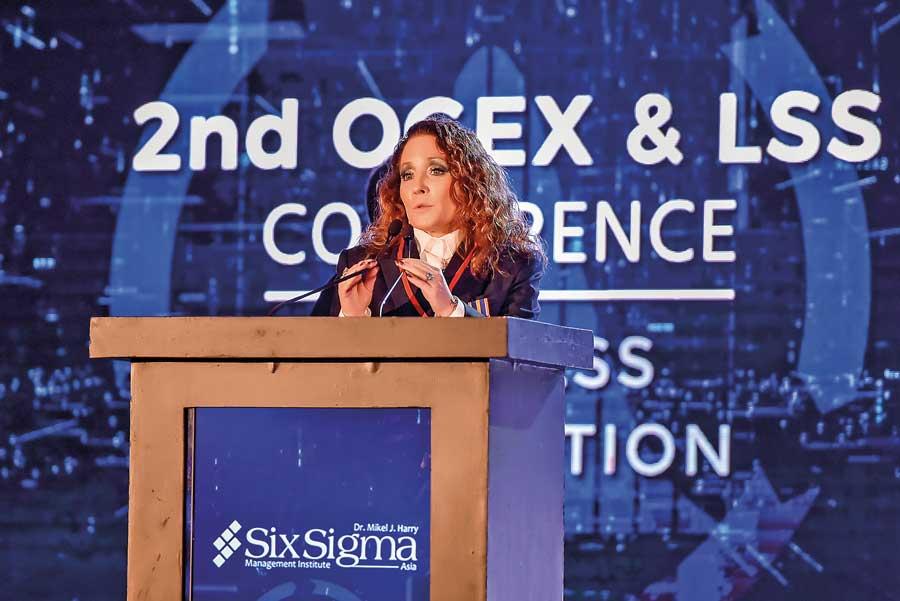 Board Chairman Sandra Harry
Asia's largest conference on Organisational Excellence – the second International Conference on Organisational Excellence and Lean Six Sigma and second SSMI graduation ceremony, organised by Dr. Mikel J. Harry of the Six Sigma Management Institute Asia (SSMI Asia), was held at Water's Edge, Colombo, recently.

The event featured 20 prominent global speakers (from multinational corporates such as Rolls Royce, Ferrari, etc.), representing seven nationalities of knowledge
and experience.

The conference offered five case studies, seven presentations and two panel discussions to its 400 senior managers, heads, CXOs, directors and other business attendees.
The keynote sessions were delivered by SSMI Chairman Sandra Harry, SSMI Global Director APAC and MEA Dumidu Ranaweera and SSMI Global Director Europe and (former) Ferrari and Maserati Quality Director Dr. Fabrizio Majorana.

The event was also combined with the second SSMI graduation ceremony, where 150+ Master Black Belts, Black Belts, Green Belts and Yellow Belts certified by SSMI Asia, received their certifications, making the event the largest gathering of Lean Six Sigma enthusiasts in the region.

World's first-ever Lean Six Sigma song titled 'The Lean Six Sigma Song', a song written by Ranaweera and Aroshi Munasinghe, composed by Rajkumar and sung by Randhir and Chethya, was another key highlight of the event.

Ranaweera said, "SSMI Asia is the pioneer in Lean Six Sigma education in Asia and has produced over 300+ Certified Lean Six Sigma Belts during the past three years and trained over 3500+ practitioners. This year's conference and graduation were very colourful events with likeminded individuals to perform better and deliver better products and services. The company was established in year 2016 as the APAC, the Middle East and Africa office of the world-renowned Six Sigma Management Institute, USA by the 'Principal Architect of Six Sigma', Prof. Harry and now we take Lean Six Sigma in the region to greater heights."

SSMI is the world's only institute able to offer the original body of knowledge on Six Sigma designed and developed by Prof. Harry. The company also pioneered in introducing Sri Lanka's first-ever Master Black Belt training and the only internationally recognised Lean Six Sigma training programmes conducted in the Sinhala and Tamil languages last year in Sri Lanka.