---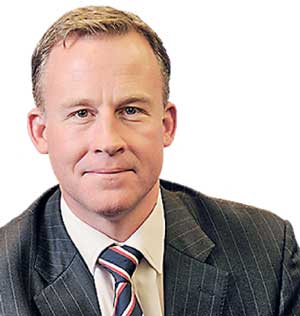 Sri Lanka and the Australian state of Tasmania are set to deepen government, business and sporting ties with a Tasmanian trade delegation visiting Colombo this week.

The delegation, headed by the Tasmanian Premier, Will Hodgman, along with Minister for State Growth, Matthew Groom, includes senior government and business leaders from the Tasmanian tertiary education and vocational training sector, the renewable energy industry, maritime and advanced manufacturing industries, and tourism and hospitality experts. Strengthening sporting and cultural ties, the delegation will be supported by Tasmanian IPL player James Faulkner and ICC Referee David Boon, promoting the binding links cricket holds for both Tasmania and Sri Lanka and the opportunities this presents.
To build stronger commerce links Tasmanian and Sri Lankan business leaders will come together for a unique chance to exchange ideas and explore opportunities at a dedicated business growth event run by the Sri Lanka Australia New Zealand Business Council. As island economies of a similar size Sri Lanka and Tasmania share some of the same challenges, and can share both our common and unique experiences to together build on our respective strengths.

Focusing on hospitality and tourism, with Sri Lanka establishing itself as a premium tourism centre, Tasmania offers high-quality niche goods and services, as well as a premium destination for international students offering skills and development for young Sri Lankans through Tasmanian registered training organizations.

In the areas of maritime and marine sciences and shipbuilding, the potential for targeted education programs has been identified through the work of both the Australian Maritime College and the Institute of Marine and Antarctic Science at the University of Tasmania, and the Colombo International Nautical and Engineering College. With Sri Lanka's energy sector reform targets, Tasmania is well placed to provide expertise on renewable power and water projects, the establishment and management of hydro, wind and solar power, and integrated energy solutions, and flood mitigation and flood warning systems – Tasmania's Entura is already contributing to Sri Lanka's comprehensive energy reform aspirations and the development of its sustainable energy sector.