---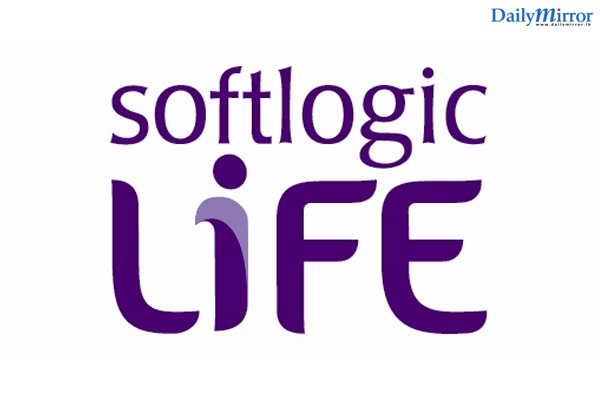 Sri Lanka's fastest growing life insurance brand Softlogic Life has become the first ever Sri Lankan brand to emerge winners in the prestigious Global Mobile Marketing Awards for the most innovative mobile messaging campaign in the World. The award was won for the 'Campaign That Saved 2500 Lives' at the Global Smarties Awards, New York 2017; the world's only global mobile marketing awards program honoring innovation, creativity, and success.
The Global Smarties Awards otherwise known as the "Oscars of Digital marketing" is organized annually by the Mobile Marketing Association (MMA) to celebrate the teams and talent who are leveraging the power of mobile to create marketing campaigns that drive business impact. This year's selection process involved over 100 global senior-level mobile marketers along with agencies and was finally reviewed by the MMA's independent jury led by jury president Richard Kellam, CMO of Goodyear.
The campaign titled 'Campaign That Saved 2500 Lives' was focused on helping people in flood effected areas during May 2017. Due to high network traffic during this time, connecting to the DMC was extremely difficult. Having lost all their belongings, mobile phones (mostly basic feature phones) were the only possessionsof the affected people which theyused to call for help.Keeping true to its brand promise of giving peoplequality through simple choices, Softlogic Life together with Mindshare Sri Lanka chose to take action through a simple and agile technology solution. Amobile integrated SMS line was created within 24 hrs. in partnership with Etisalat. Thisestablisheda connection between the affected individuals and the relevant government authorities and expedited access to aid and assistance. Softlogic Life then used the same SMS line to amass requests for essential goods to help those in need. The initiative was highly successful and enabled Softlogic Life to help 2,500 distressed individuals who were directly impacted.
Mobile platforms have changed the game for marketing professionals all over the world and have become a core driver for businesses to foster innovation and creativity. Softlogic Life Managing Director Iftikar Ahamed said "A local brand creating such an impact on a global platform in the area of marketing and digital is a great milestone for all marketers in Sri Lanka. This shows that we as a country are well in-line with global trends and have the capability and the vision to be as great as any global brand. Without a doubt, this is the highest achievement a Sri Lankan brand has garnered in the field of marketing on a global platform."
Softlogic Life together with Mindshare Sri Lanka was able to target flood affected areas through a successful geo targeting strategy and leverage social media as well as radio channels to raise awareness amongst the community very effectively landing them this win beating an all-time global multinational giant. This not only marks the first time that a Sri Lankan brand has been awarded a Global Smarties award but also the first time a brand has gone head-on with many other global giants and emerged victorious.
"What is great about this effort is the fact that a brand in the insurance category which is generally reserved in nature was able to achieve something of this magnitude in Marketing" said the Head of Marketing of Softlogic Life Nuwan Widyapathige. "It's a testimony to the innovative culture and business philosophy Softlogic Life has.We have been doing some great marketing and the digital space is one of our key strategic priorities. We want to make use of digital channels to effectively reach out and engage our customers and that's something we have been doing really well for quite some time now. This award marks the third consecutive international recognition received by Softlogic Life."
"following this, we won a Smarties APAC Award in the Messaging category. Awards Ceremony was held in November in Singapore. Out of the five shortlisted brands, we won Gold while Silver was not offered and Bronze was won by Coca Cola. As the latest achievement, we are currently shortlisted in the Tech category at WARC Media Awards 2017. WARC is the global authority on advertising and media effectiveness, best practices, benchmarks, insights, brand and category intelligence, data and more.More than 25,000 people from over 1,200 companies use WARC globally.The Tech category looks at Communications that have effectively used or combined emerging platforms or technology in the media mix; i.e. how a particular technology or platform has helped address a specific problem. Winners are to be announced by the end of December. Apart from the international recognitions, we also managed to secure two records within the Sri Lankan social media space; i.e. most engaged branded video on Facebook for one of our commercials and the fastest branded video to reach one million views on Facebook, for this year's Father's day video.", he further stated.