---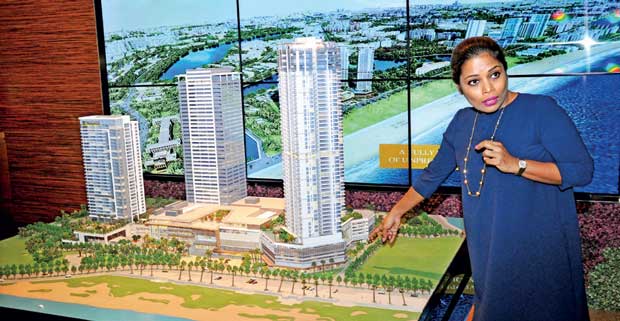 The Shangri-La Colombo is the trial and error project for the entire mixed development industry in Sri Lanka, which caused some delays in its construction, an official said.
"There were some administrative delays because this was the first mixed development," Shangri-La Hotels Lanka (Private) Limited Sales and Marketing Head Neluka de Alwis said. She noted that the authorities were not sure on how to proceed given the multi-faceted nature of the project, which was the first of its kind to be planned in Sri Lanka, and therefore there were many levels of approvals the company had to wade through.
"Shangri-La was the trial and error because we were the first, although there are many now," she said.
According to company statements made in 2015, the entire US$ 800 million project was slated to start operations in the first quarter of 2018. But according to de Alwis, the 396-unit apartment complex will now be fully operational in the third quarter of 2018, while the 540-unit hotel will stick to the original timeline. The US$ 850 million Cinnamon Life mixed development project coming up next to Shangri-La has also proceeded far into construction now although it too has run into significant delays, though due to a different reason, labour shortages.
Shangri-La brought down a construction crew from China.
Nearly a dozen mixed development projects are now planned in Colombo with the Board of Investment announcing three latest projects last week. Meanwhile, de Alwis was not able to provide a tangible answer for how Shangri-La would handle potential long periods of blackouts if the power crisis that both the government and the private sector has warned about would become a reality within the next two years.
Around 57 percent of the residential units at Shangri-La have already been sold, and the company had to change some of its plans by reducing other types of apartment units to create more US$ 2 million penthouses due to higher demand for the latter, de Alwis said. (CW)