---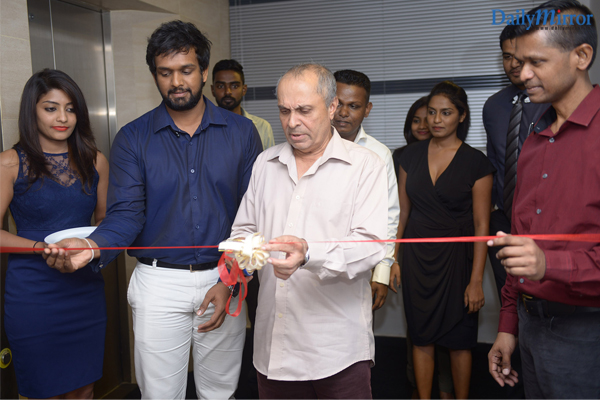 Samila Maddumage – Director, Niroshan Dahanayake -Group Chairman & Priyantha Narandeniya – Director ..opening Grand Space
The latest entrant on the scene of professional workspaces, GrandSpace One (Pvt) Ltd, celebrated the opening of their very first set of serviced offices on the 8th of February 2018.
GrandSpace offers set ups complete with office spaces, virtual space, meeting rooms, day office facilities and co-working spaces of the highest quality standards for the most affordable prices.
The standard office spaces can accommodate 1 to 6 people at a time, and are fully furnished with direct phone lines and Wi-Fi. The two meeting rooms provide facilities for 4 and 9 persons respectively; the latter offers a professional boardroom ambiance. The virtual spaces are means for clients to have an actual office address for mailing purposes and a dedicated telephone line, whereas the co-working space is ideal for freelancers and young entrepreneurs who seek a a casual workspace space to network with other like-minded professionals.
With the evolution of start-ups in Sri Lanka, a primary obstacle faced by entrepreneurs is the lack of affordable office space in prime locations. Organizations like GrandSpace exist to provide such professionals with the perfect environment and all the facilities needed to be creative and innovative as well as impress prospective clients.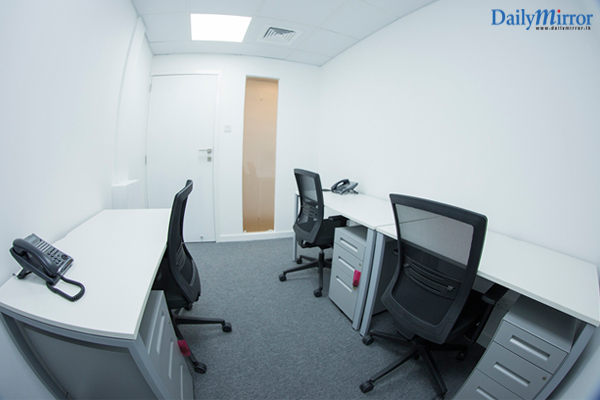 Complete office furniture, a dedicated phone line, 24/7 electricity, A/C, reception services, call operator services, tea and coffee services, housekeeping, Wi-Fi, CCTV surveillance, parking, a lunch room inclusive of a fridge, microwave, coffee machine and snacks, a rest area, a spacious lobby, and free tea service for guests are just a few of the extra services provided by GrandSpace to their clients.
"The entrepreneurial mindset of a start-up holds a tremendous amount of value when it comes to ensuring the successful growth of a business, which in turn offers large economic benefits for our country. In spite of this, many entrepreneurs find it very difficult to find office space in prime locations due to monetary and many other limitations. Our primary objective is to offer affordable, spacious and top of the line office space to all our clients" said Director,Samila Maddumage. "We are opening our doors to people who are looking for flexible workspaces and meeting facilities, young professionals and freelancers as well as anyone who is in search of affordable, high quality office space", he added.
GrandSpace is conveniently located in Kohuwela, providing easy access to the commercial hub as well as the residential areas of Colombo and its suburbs.