---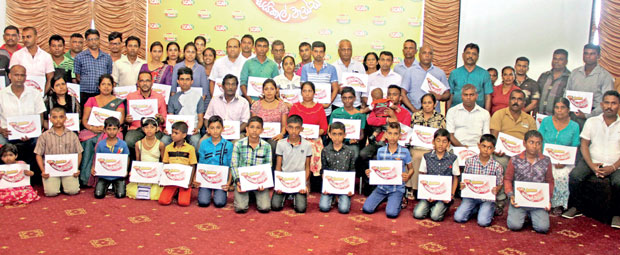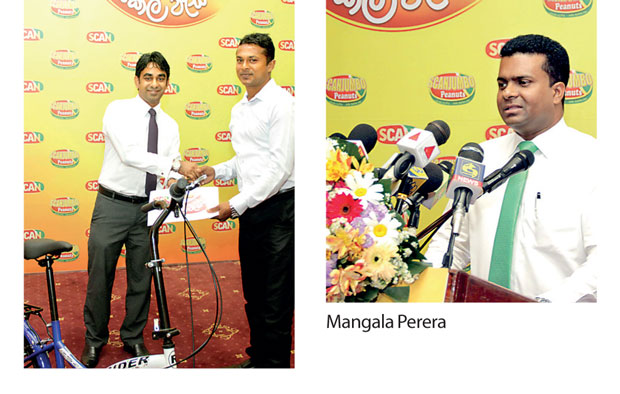 The 'Scan Jumbo Peanuts Cycle Wassa' initially began as a consumer promotion campaign in the year 2014. After the first event's success, this prompted the Scan Jumbo Peanuts Cycle Wassa 2 to take place the following year, in 2015.
Acknowledging the continued success of the campaign, the management of Scan Products decided to hold the event for the third time and the campaign took place successfully early this year. The promotional period for the campaign was held from January 20 to March 11, 2017.
An objective for the succession of this campaign was to celebrate and give back to loyal customers who have continued to favour Scan Products over the years. The initiative oversaw promotional awareness, which was extended to 98 towns during the course of the campaign's
time period.
An award ceremony took place on June 20, 2017 in Colombo and the winners of the Scan Jumbo Peanuts Cycle Wessa 3 were presented with their mountain bikes on the day.
Scan Jumbo Peanuts was introduced into the market in Sri Lanka by Scan Products Division of C. W. Mackie PLC over 18 years ago and over time has grown in popularity amongst the masses. High-quality peanuts are utilized along with hygienic manufacturing measures to ensure the finest quality of production. This product in particular has caught the interest of children, youth and adults alike due to the range of flavours incorporated within
this brand.
With a market share of 65 percent as of current, Scan Jumbo Peanuts has proven itself to hold the market leader status in the product category of this particular segment. Scan Jumbo Peanuts are available at shopping outlets throughout the country making it convenient for customers to purchase it with ease.
The product is marketed by C. W. Mackie PLC Group's Imports, Manufacturing and Marketing/Distribution arm of branded FMCG products. The Scan Products Division specializes in the food and beverage category. The division is synonymous within Sri Lankan households as a well-recognized distributor of renowned local and international brands such as Sunquick, Scan Bottled Drinking Water, KotagalaKahata Tea, KVC and Delish products to name a few.