---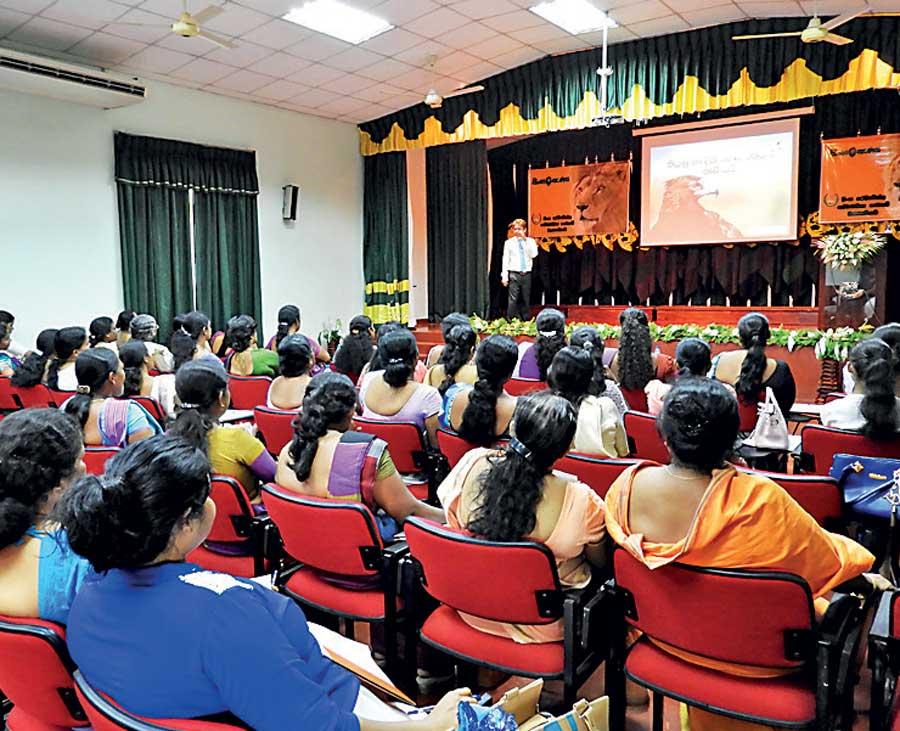 First launched in 2013, the 'Sampath Saviya' programme stands as the bank's flagship entrepreneurship development initiative that aims to support the government's endeavour to develop the MSME sector as a key growth catalyst for the national economy.

Since its inception, the programme has been responsible for supporting over 2,500 MSME entrepreneurs, thereby transforming the lives of many communities across Sri Lanka. For 2019, the bank emphasised on the grooming of women entrepreneurship.

Together with the Sri Lanka Sinha Regiment Seva Vanitha Unit, an entrepreneurship development programme was conducted to inculcate entrepreneurial skills in war widows at the Ambepussa Army Camp. Fifty five participants were part of this exercise for the betterment of their communities. This was facilitated by Chandana Gunawardane, a human potential development trainer and author, along with Sampath Bank officers.

The bank also conducted a business planning workshop in collaboration with the Export Development Board to further develop the entrepreneurial spirit of women entrepreneurs who were ready to venture out into the vast potentials that export markets offer. A total of 23 export-ready women participated in this workshop, which was facilitated by many Sampath Bank officers.
In the past, the bank carried out numerous key programmes, which all share the common goal of promoting greater financial inclusion in Sri Lanka. The SME Business Forum was a one-day programme focused on providing entrepreneurs with several key practical approaches to pursue business success, including sessions on leadership, sales tactics, psychological approaches to branding. This free-of-charge programme attracted over 200 entrepreneurs from a broad spectrum of key industries.

Sampath Bank has also taken initiatives to empower organic farmers. A workshop series was held in collaboration with the Provincial Department of Agriculture (NWP) to promote organic farming. The initiative successfully created a base of green entrepreneurs who have the capacity to make a sustainable contribution to the national development. The programme refined the skills, competencies and technical knowledge of 305 farmers and agriculture instructors.

As the bank seeks to support the empowerment and development of the women of the nation, the introduction of the 'Sampath Saviliya' loan scheme is one of their efforts in this light. As women continue to take on positions in the business world, the Sampath Saviliya loan scheme will be the solution that such women need, in terms of starting their new business ventures or to improve their existing businesses.

As a respected corporate entity, Sampath Bank has long been committed to be an active and supportive member of local communities across Sri Lanka. So far, the success of the Sampath Saviya Programme has transformed the lives of many individuals in the country by providing them with valuable knowledge of business know-how and access to the much-needed finance. With an emphasis on uplifting the lives of female entrepreneurs in Sri Lanka for 2019, those strong-willed females who have lofty dreams are urged to register for this programme by contacting Sampath Bank.