---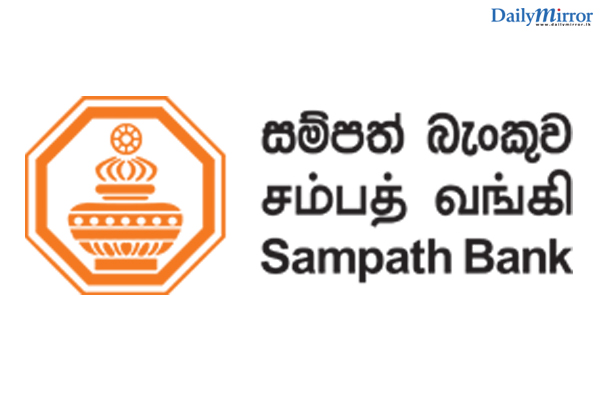 In continuing to offer their customers the best leasing solutions in the market, Sampath Bank has once again introduced the lowest vehicle leasing interest rate in the country. Starting June 2017, the 14%, 3 year leasing rate will be applicable for all types of vehicles whether they are registered or unregistered. Keeping with their policy of providing their customers with an unsurpassed customer experience, Sampath Bank has further reduced the hassle involved with documentation and processing time.
Commenting on this unique offer, Mr. Tharaka Ranwala, Senior Deputy General Manager - Consumer Banking, said, "At the start of the year, we noticed a large spike in the leasing market with a notable increase in demand for registered vehicles and realized the necessity for a more flexible solution that would provide our customers with a wider choice while reducing their stress. It was a time where there was a perception in the leasing market that, leasing facilities for registered vehicles were provided only by Leasing Companies. But we are extremely happy to announce that Sampath Bank has come up with a flexible leasing solution which includes leasing for registered vehicles as well, starting from a rate as low as 14% p. a."
"Further, we have reduced the administrative work involved with applying for a leasing facility, thus reducing the documentation and turnaround time which ultimately leads to a hassle-free experience. Everything from our solutions to our processes is tailor-made to ensure our customers have an unrivaled experience," he added. Customers can enjoy the benefits of this special offer by visiting one of the 229 conveniently placed Sampath Bank branches across the country.
Taking this convenience of access even further are the Sampath Bank leasing fairs which will take place from June to August around the country including Kiribathgoda, Wennappuwa, Jaffna, Bandarawela, and Mahiyangana. Going beyond offering information on the Bank's enticing leasing solutions, these fairs will also be showcasing a selection of popular vehicles for consumers to view and compare.
Established in 1987, Sampath Bank has become a state-of-the-art leasing provider that continues to be a market leader today thanks to their constant innovation and customer focused approach to business. Their unique tailor-made solutions, convenience of access and customized payment plans have allowed Sampath Bank to further differentiate themselves from the competition and made them the leasing provider of choice for many in Sri Lanka.