---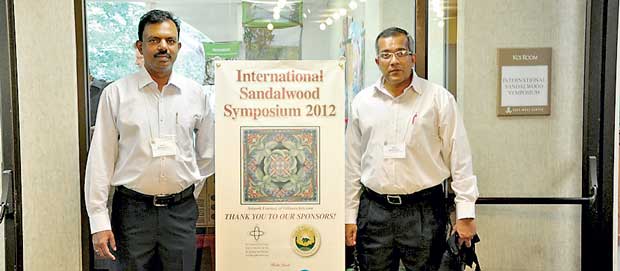 Sadaharitha Plantations, the most trusted name in Sri Lanka for forestry investments since 2002 has worked alongside a multidisciplinary team comprising of local and international researchers to secure a guaranteed Return on Investments (ROI) for their investors.
Sadaharitha is the only forestry investment company supported by the Government of Sri Lanka through the National Research Council (NRC) to conduct research on Wallapatta and Aquilaria.
The ongoing research is conducted with the expertise of University Academics at the Department of Forestry and Environmental Science of the University of Sri Jayawardenepura. The findings from the research study will contribute to the national economy of Sri Lanka by providing silvicultural, chemical and technological information required for the development of large and medium scale Wallapatta plantations in the country. In addition, the results will benefit the villagers living in the low-country wet zone of Sri Lanka by providing knowledge on planting methods, resin formation and harvesting times of the Wallapatta tree.
Sadaharitha Plantations Limited is the only Sri Lankan company to have reached a forward sales agreement with the world's largest Sandalwood and Agarwood trader, Wescorp in Australia for its future harvest. This secures the guarantee of the ROI to every investor joining hands with Sadaharitha.
Sadaharitha Plantations also receives ongoing technical advice, support and guidance from Professor Robert Blanchette of University of Minnesota in USA for the successful commercial production of Agarwood. The company is the exclusive patent holder in Sri Lanka for the CA-kit (Cultivation Kit) which has been developed by Professor Robert Blanchette and patented in USA for the guaranteed formation of Agarwood in Aquilaria trees. The company has also established an Agarwood formation trial using CA-Kits (Cultivation Kits) in Puttur of Karanataka, India over the last two years. The results of the trial have revealed that the Aquilaria trees inoculated with the CA-Kits formed a superior quality Agarwood.
"As a responsible plantations company in the forefront of commercial forestry, Sadaharitha will continue to form strategic partnerships with leading specialists in the industry to promote a sustainable and secure green investment" stated SathisNawarathne, Chairman of Sadaharitha Plantations.