---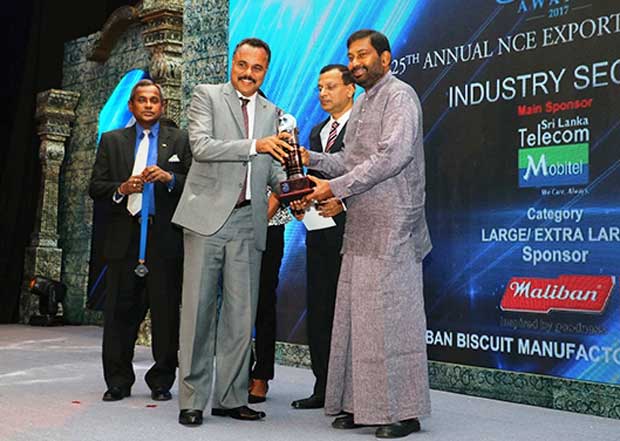 SR Metals is one of the leading copper and aluminum manufacturers in Sri Lanka was recently bestowed Silver Award in industrial sector, heavy engineered products sub sector, large category at NCE Export Awards – 2017 ceremony organized by the National Chamber
of Exporters.

With a several decades long track record in customer satisfaction and trust in business, SR Metals manufactures copper and aluminium related products mainly for the export market. Utilizing local raw materials and world class cutting edge technology in manufacturing high standard copper and aluminium products, the company has invested largely in its state of the art factories providing employment to a large number.

In the present context where businesses are heavily dependent on imports, SR Metal stands tall as a major contributor in the export market that supports local manufacturing. With a humble sense of pride over the past achievements,
SR Metals Proprietor S.F. Robinson, intends to increase his contribution towards building the country's economy by expanding and improving the manufacturing of copper and aluminium related products.SR Metals' Head Office is located at Dam Street, Colombo 12.

SR Metals was awarded as the most value added exporter in copper and aluminium manufacturing sector in the consecutive year 2013 &2014, at the Presidential Export Awards Ceremony organized by Sri Lanka Export Development Board. It was a tremendous achievement for SR Metals since it was the second consecutive year that the company bagged that prestigious award.