---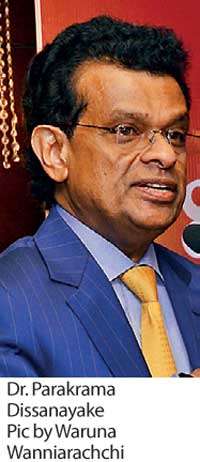 By Nishel Fernando
The Sri Lanka Ports Authority will soon seek Cabinet approval for the new development plan of the East Container Terminal (ECT) of the Colombo port, according to a top SLPA official.

"We will be shortly seeking the Cabinet approval to go ahead with the development of the East Container Terminal. It is a top requirement for SLPA's growth," SLPA Chairman Dr. Parakrama Dissanayake said.

He noted that the Cabinet approval in principle had been given to the development of the terminal on an earlier occasion.

The government put the development of the ECT on hold despite calling of expression of interests (EOIs) from interested parties. The terminal is expected to be developed as a Public-Private Partnership project (PPP).

Meanwhile, Dr. Dissanayake said the transhipment volumes handled by the Colombo port grew by 19 percent year-on-year during the first five months this year, supported by a 20 percent growth in transhipment volumes in SLPA-managed Jaya Container Terminal (JCT).

Addressing the 83rd Annual General Meeting of the Import Section of the Ceylon Chamber of Commerce last week, he also spoke positively on the recent developments in the Hambantota port.
He said that there are about 15 important proposals on the table to set-up new industries within Hambantota port premises.

According to Dr. Dissanayake, the volumes handled by the port up to May have been virtually doubled after Hambantota International Port Group (HIPG) and Hambantota International Port Services (HIPS) took over the operations from December 9, last year.

The growth was driven mainly by the increase in vehicle transhipment as well as a healthy growth in other components.

Meanwhile, Dr. Dissanayake also said the government has already called EOIs to develop a state-of-the-art passenger terminal as a PPP at the Colombo port, which is expected to give a boost to the tourism industry.

SLPA also plans to widen the JCT quay length by 160 meters using SLPA funds. It has already received Cabinet approval.

Dr. Dissanayake also revealed that the SLPA board of directors recently approved a proposal to extend the existing 250-metre length Ashroff quay to expand the capacity of the Trincomalee Harbour. He pointed out that the current utilisation of Ashroff quay is around 70 percent.