---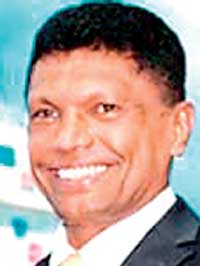 By Shabiya Ali Ahlam
A top Sri Lanka Ports Authority (SLPA) official said the government must look at establishing an independent regulator for the country's ports sector so that the debt-ridden institution can direct its focus towards the highly competitive global logistics industry.

"In the short-term there is a need of having an independent regulator who will sit above all of us (terminal operators) and regulate the entire industry. This would also help in establishing a level playing field," SLPA Managing Director Sarathkumara Premachandra told a forum in Colombo. Calling for immediate structural reforms, Premachandra stressed that SLPA cannot continue to play dual roles as an operator and the regulator as it hampers the efforts made in reaching the overall objective of the authority. It was pointed out that while the current Act entails sufficient laws for the institution to regulate the industry, it is unable to do so due to competition.

"We need to focus on that. For us to carry on without any hindrance, a ports regulator is a must. Not only to create a level playing field but also to bring about reasonable price levels that would help attract the much needed investors", Premacahndra reiterated. The current role of the SLPA involves the formulation, implementation and monitoring of policies on ports sector, improvement and development of shipping services, and the co-ordination and supervision of shipping development.