---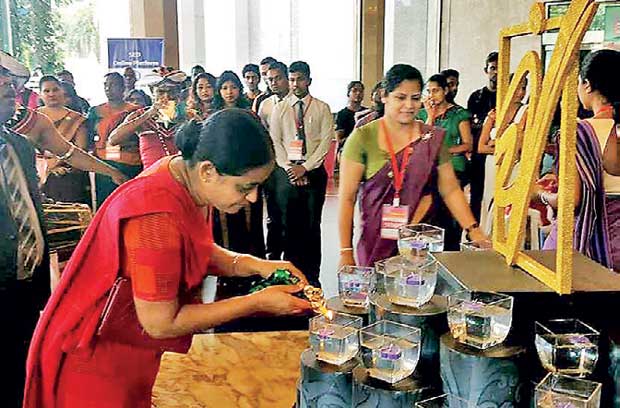 SDB bank participated at the third day of 'Vyawasaya 2017' exhibition and trade fair 2017) that was held on March 31st, 01st and 02nd of April at BMICH in Colombo.
Vyawasaya 2017 is organized by the SED Division of Ministry of National Policies and Economic Affairs.
The third day of the exhibition trade fair 2017 was ceremonially opened by Samadanie Kiriwandeniya, Chairperson of SDB bank. Sudeera Jayarathne, Director - SED Division, Lasantha Edirisooriya, Regional Manager – Western Province of SDB bank also participated on the third day.
Visitors to the event have the opportunity to learn about SDB products and services and they benefit the understanding of how the bank is collaborating with SME development in the country.
In addition, participants were acknowledged about loan products which SDB has developed with the collaboration of Ministry of Industry & Commerce for SME purposes. SDB bank also offers suggestions for savings for small and medium entrepreneurs.
At the same time, people who have visited the exhibition has the chance to buy handicrafts, textiles, ayurvedic products, leather products, renewable energy products, traditional processed food items and lot more SME related products.
This exhibition is turning out to be the largest trade fair in Sri Lanka for small and medium entrepreneurs with more than 100 stalls from all around the island.