---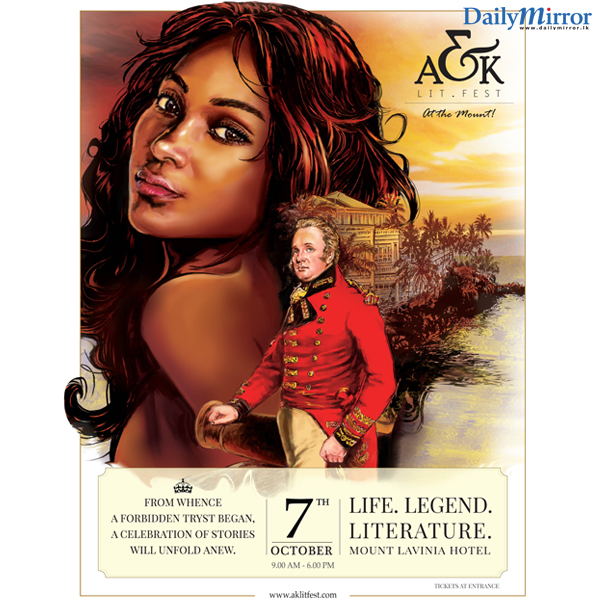 Last year we saw a giraya yielding Lucy Hami glowering at Sherlock Holmes as Nasrudin looked on, while Thenali, Tom and Jinna worked together to get the 'Water Horse' back in motion. What would it be this year?
The A&KLit Fest was born two years ago with the dream of creating a platform for local literature, and promoting the Sri Lankan identity. With two successful chapters, the literary festival is set to feature this year on Saturday, 7th October, and moves to a venue where history and legend have blended in the past, the Mount Lavinia Hotel.
Under the theme of 'Simply Literature, Simply Local', A&K (Annasi & Kadalagotu) has been the annual meeting point for Sri Lankan literary enthusiasts to discuss, debate, appreciate and criticize local literature.It is probably the only event which gives equal representation to literary works of all main Sri Lankan languages, Sinhala, Tamil and English, thereby providing a forum to value the richness of our combined cultures. The festival also goes beyond representing novels alone, and explores all avenues of artistic expression, such as cinema, music, writing online and comics.
A glimpse into the programme reveals a blend of Sri Lanka's well-known, less – known and yet-to-be-known writers as panelists and speakers, who promise a day full of local literature served with just the right amount of spice!
Call for volunteers
For those who are interested to be part of this year's A&K Lit Fest, the doors to volunteer are open through the official A&K website http://www.aklitfest.com/ or the Facebook pagehttps: //www.facebook.com/aklitfest/