---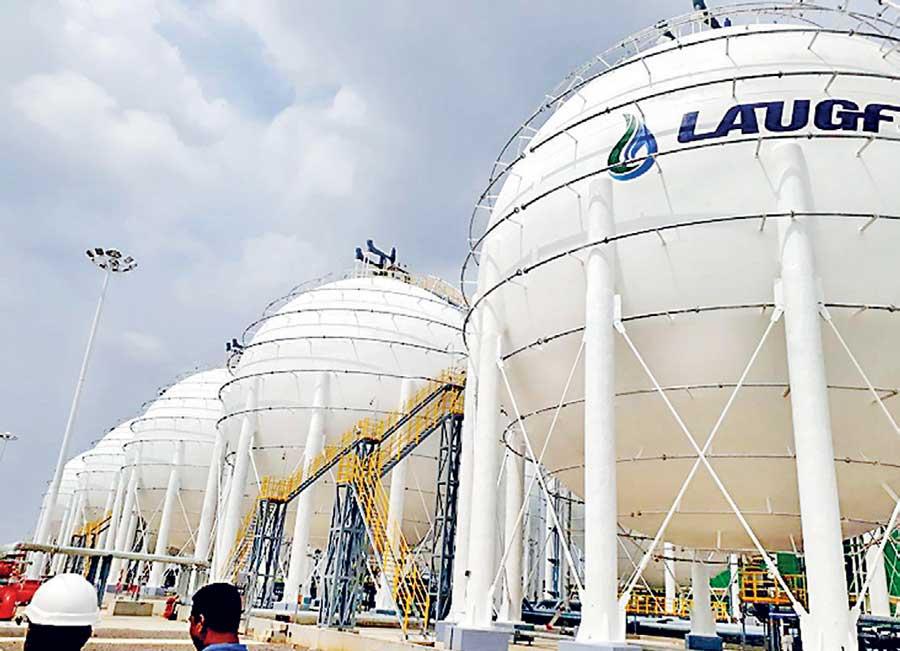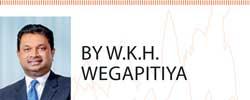 One of the key growth drivers of the global liquefied petroleum gas (LPG) market is the use of LPG as a cooking fuel, primarily seen growing rapidly in countries in the Asia-Pacific, Africa and South and Central American regions. This segment accounted for more than 40 percent of overall LPG consumption in 2017, according to the Statistical Review of Global LPG 2017, a market intelligence report by the World LPG Association (WLPGA).
The increasing use of LPG as a transportation fuel (predominantly in Europe and Eurasia) and as a feedstock in petrochemical refineries are also driving the global LPG market. There is also widespread use of LPG in the industrial sector.
The WLPGA report forecasts an additional 40 million metric tonnes of LPG to be consumed in the Asia-Pacific region by 2030, while some countries in the African region are expected to double their consumption by this time compared to 2017. Growing GDP, greater investments in infrastructure and regulatory developments are expected to drive the LPG demand growth in these regions.

Supplying LPG to region
According to market data, the Asia-Pacific region is leading global LPG consumption, accounting for over 40 percent of the overall market in 2017, with LPG demand growth in the region being driven by high consumption in China and India as well as high demand growth in emerging LPG markets like Bangladesh. The Asia-Pacific region was also the second-largest producer of LPG in 2017.
However, there are a number of challenges currently in the LPG supply chain, especially within the region. Most emerging markets such as Bangladesh and Myanmar do not possess adequate port facilities to cost-effectively support their energy requirements. For example, the river ports in countries like Myanmar cannot accommodate very large gas carriers (VLGCs) and as a result, depend on smaller vessels to bring in their LPG requirements.
This inevitably results in higher import costs due to the greater number of shipments required to cater to the country's annual LPG demand. Not only is this exercise costly but it also carries significant risks. On one side, delayed shipments could lead to domestic supply issues, which could further exacerbate into a negative economic impact.
Additionally, ship-to-ship transfers, as commonly used by these countries where LPG is transferred from VLGCs to smaller vessels to enable them to carry LPG cargo into their smaller ports, pose significant risks as they are carried out in the middle of the ocean.
A viable solution for these challenges, therefore, is a land-based LPG storage facility that could also act as a transhipment terminal to supply the region's LPG requirement. While such land-based terminals currently exist in countries like India, they primarily cater to these countries' growing domestic demand. Therefore, a notable gap exists in the current regional LPG supply chain for a land-based terminal with the excess capacity to cater to the regional LPG demand.

Why Sri Lanka?
The geographic positioning of such a terminal is a key determining factor for its economic viability and effective operations. This creates a tremendous opportunity for Sri Lanka due to its strategic positioning in the epicentre of the Indian Ocean and in close proximity to key LPG markets.
Located strategically on the East-to-West shipping route and in close proximity to growing markets like Bangladesh, Myanmar and East Africa, Sri Lanka enjoys the benefit of being able to cater to these emerging markets as a hub for energy, logistics and trade.
The Hambantota International Port could be considered a sensible and logical solution to harness these opportunities for Sri Lanka for a number of reasons. Located in the south of the country, it is geographically closer to the maritime trading routes than other key ports around Sri Lanka, which makes it ideal not just for the logistics and shipping sector but also to provide economic value that could benefit the whole country.
The Hambantota Port is also an all-weather port and can thereby safely and effectively carry out operations in any type of weather throughout the year. The port's 17-metre draft enables it to handle VLGCs with ease unlike smaller ports in the region that can accommodate only much smaller vessels. Recent investments in the port have resulted in brand-new jetties dedicated for oil, gas and petroleum. All these factors help position the Hambantota International Port as an ideal option to make Sri Lanka a central energy hub for the region.
The Hambantota Port was selected to build the Laugfs Transshipment Terminal for these very reasons, enabling not just the private sector but Sri Lanka as a whole to benefit from these unique advantages. With a storage capacity of 30,000 metric tonnes and the ability to handle 1.1 million metric tonnes of LPG annually, this is the largest transshipment terminal in South Asia.
The decision to invest in such a large facility was driven by the multiple opportunities identified for Sri Lanka to become a regional LPG hub. This would serve as a good example and a case study for both the private and public sectors to critically explore maritime trade opportunities in the energy sector based on the unique advantages that Sri Lanka offers.


Economic opportunities
With over 100,000 ships crossing the East-to-West shipping route every year passing Sri Lanka, a regional energy hub based on the Hambantota Port can add significant value to not only to the maritime energy trade but also to regional markets. This value creation is critical to position Sri Lanka as a strategic partner for the region's energy value chain in the eyes of key LPG industry players.
The Laugfs LPG Transshipment Terminal, for example, aims to provide significant value to regional markets through its operations. By minimising the high number of shipments required, regional LPG players would be able to hold their bulk purchases at the Laugfs Terminal, allowing them to gain significant logistical cost advantages.
The Hambantota Port's close proximity to key markets would also allow cost benefits for these LPG companies, while assuring a guaranteed supply and thereby eliminating domestic supply shortages. These multiple benefits and value offered to regional LPG players would be critical to elevate the country's significance as a central LPG hub in South Asia.
Attached to creating a hub position is a myriad of economic benefits for Sri Lanka, from revenue generation and employment creation, to tertiary industry growth and technology transfer.
With around 90 percent of Sri Lanka's LPG requirement being imported at present, the Laugfs Transhipment Terminal could provide cost benefits through logistical efficiencies and the assurance of an uninterrupted supply for the local LPG market. However, its impact on the country's economy extends beyond these.
With a US $ 500 million projected annual value of exports, the generation of foreign exchange is expected to yield a direct value addition of around US $ 30 million per year. The terminal would also open up entrepot trade for the country, as well as lead to a coastal shipping industry between the Colombo and Hambantota ports, creating many other industry and trade opportunities.

Fulfilling an ambitious vision
The first revolutionary step towards realising Sri Lanka's vision to become a maritime and logistics hub in South Asia was taken in the early 1970s through groundbreaking initiatives at the Colombo Port to create a hub for container transshipment. Proactive steps now need to be taken for the second such revolution for which the Hambantota Port provides a unique opportunity to make Sri Lanka an energy hub in the region.
The Laugfs LPG Transshipment Terminal would be an important stepping stone in this direction and would open up many more opportunities for Sri Lanka to realise its unique potential. More investments are required to continue to explore economic advantages with the combined efforts of the private and public sectors to realise this ambitious vision of making Sri Lanka the region's energy hub.
Technology is also rapidly changing the way we do business and adapting and investing in advanced logistics and infrastructure can help the energy sector respond positively to these changes.
There is also a pressing need to develop skills, capacity and the knowledge of the country's workforce. Conducive policies and the best in advanced technologies are required to make use of these opportunities. However, this is not something a government could accomplish on its own. The private and public sectors need to urgently join hands to focus on capacity building to face future challenges and to reap the economic benefits that come along with this.
(W.K.H. Wegapitiya is Chairman of Laugfs Holdings)