---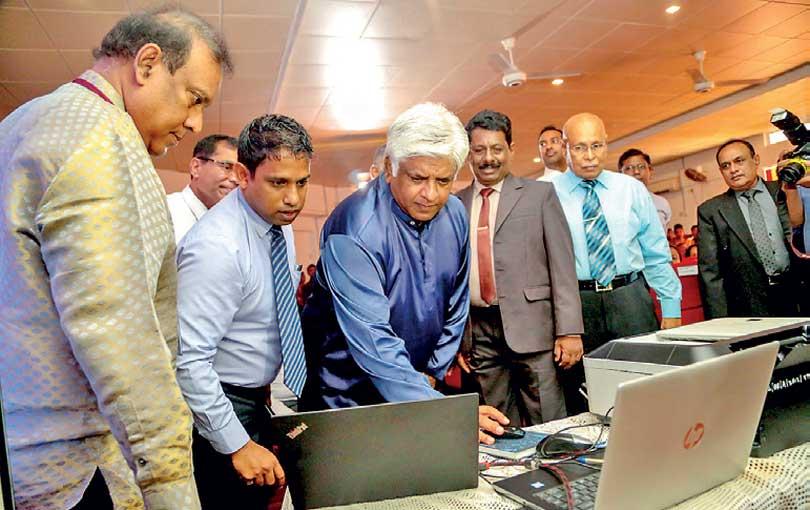 Transportation and Civil Aviation Minister Arjuna Ranatunga at the ceremony to introduce Google Transit
Transportation and Civil Aviation Ministry last week said it had started the process of upgrading Google Maps to show public transportation services as a part of Google Transit, and it would be available for use in Google Maps covering the Western Province shortly.

Details of this process were discussed at the 25th anniversary of the National Transport Commission (NTC). The ministry has completed most of the framework to be sent to Google Inc. in order to activate the Google Transit service in the country, officials told reporters.
In the first stage, the Google Transit programme will only provide support for the Western Province. In the following stages, support for other provinces will be established.
The service will only provide predicted timeframes for arrival of buses and trains, but will later provide real-time tracking using the help of GPS technology.

Google Maps provides users with a digital map service, highlighting quick routes for commuters on motor vehicles with real-time traffic dates. The only service inside of Google Maps that is not available to the general public is Google Transit. The Ministry hopes to launch the service in the coming weeks. The project will be spearheaded by Moratuwa University Senior Lecturer Dimantha de Silva.

"The public perception of transportation services has dropped in recent times. Due to this many people have opted for other private means of transportation. Through services such as Google Transit, we are aiming to increase the number of people using public transport in the future," Transportation and Civil Aviation Minister Arjuna Ranatunga said.